TOP 7 Bars in Prague
7 bars in Prague where they mix great drinks with an unforgettable atmosphere
Although Prague has a reputation among young people as a "party metropolis", where beer and cheap alcohol flows, it does not mean that it cannot offer original cocktails, stylish interiors or romance. This is evidenced by the following selection of the 7 best bars that deserve attention when visiting the capital.
Hemingway Bar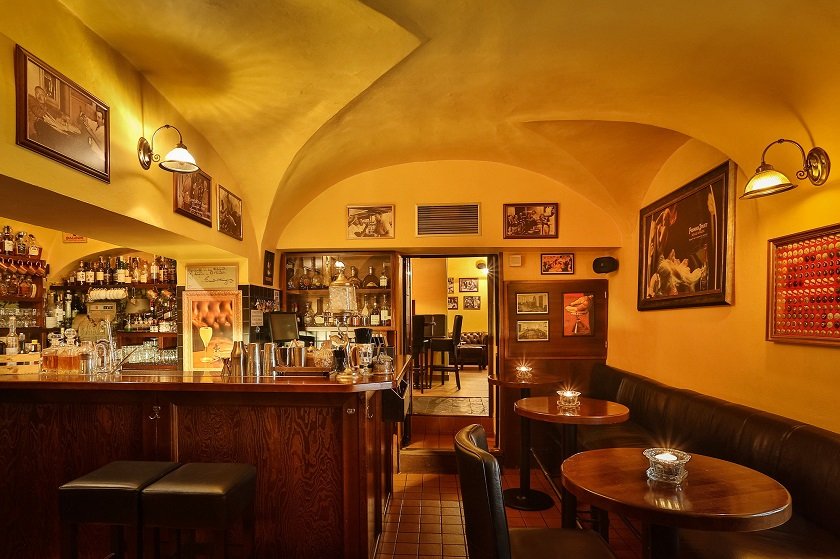 What connects Mojito and Daiquiri? Cuban rum and Ernest Hemingway, who made these two cocktails famous. The American writer has become an inspiration for one of the most popular bars in Prague. Hemingway Bar offers a relaxed atmosphere, plenty of privacy and a great range of premium cocktails. The offer of rums is wide (over 200 kinds), but even more surprising is a really vast selection of absinthe, which they really understand here. Hemingway Bar offers small snacks with the drinks.
website: www.hemingwaybar.cz
address: Karolíny Světlé 26, Prague 1
price level: $$
L'Fleur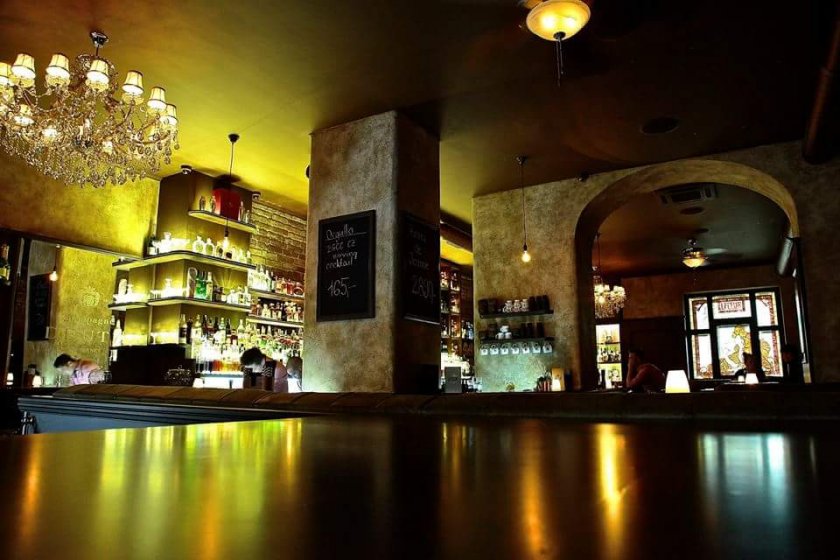 An ideal date bar situated in the middle of the Old Town. The cozy interior with intimate lighting will engulf you for hours. Little higher prices are understandable due to the quality of the drinks, champagne and spirits offered. They are praised for perfect service. Do not hesitate to get help with the selection, or order a mixed drink customized to your liking. On a smaller food menu, you will find a burger, salad and dessert.
website: lfleur.cz
address: V Kolkovně 5/920, Prague 1
price level: $$$
Týnská Bar and Books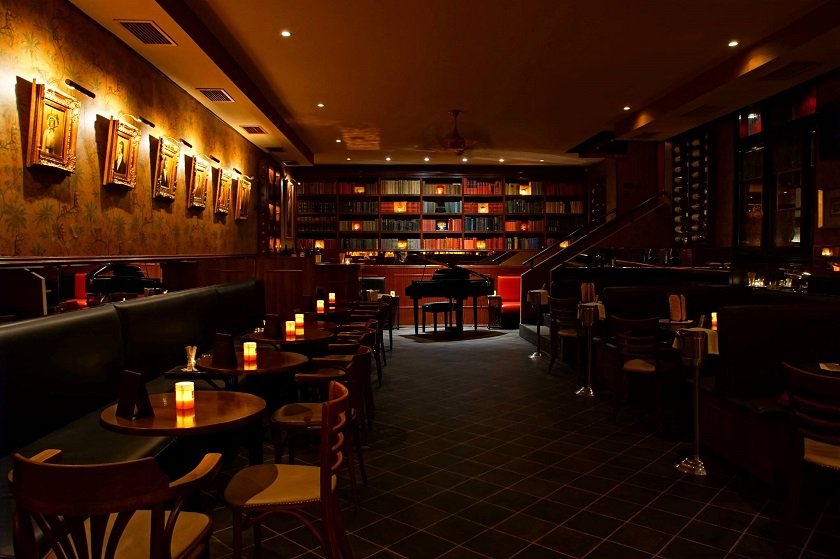 You do not have to be a bookworm to enjoy the first ever branch office of New York's Bar and Books. In the immediate vicinity of the Tyn Church, you have the opportunity to lay back under the vaulted ceilings and enjoy one of the most varied whiskey offers in Prague. In addition to cocktails, small snacks are also on offer, including a cheese tray with fig chutney and crackers.
website: www.barandbooks.cz
address: Týnská 19, Prague 1
price level: $$$
Tretter's New York Bar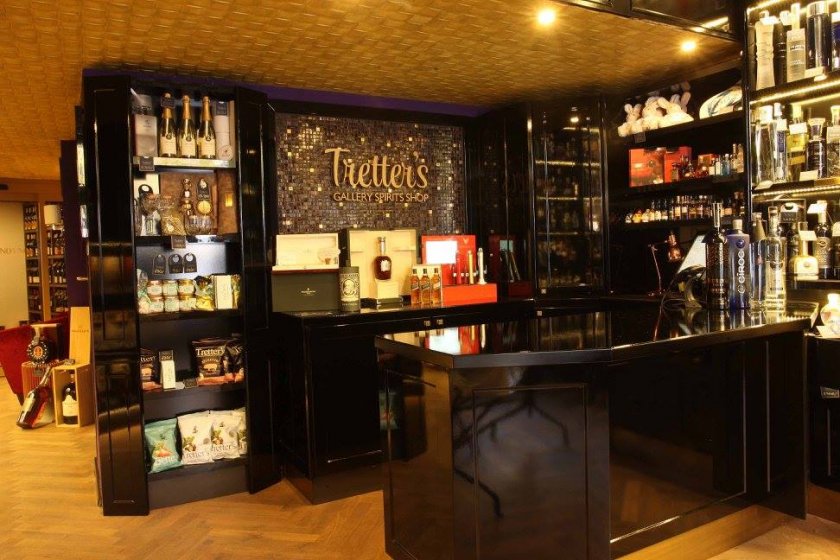 The atmosphere of the thirties, emphasis on bartending tradition and interior decorated in dark shades of claret. The renowned Tretter's New York Bar in the center of Prague was one of the first ones where the bartenders mixed your drink exactly to your tastes. In 2013, it won the best cocktail bar award in the Czech Bar Awards. On the menu, you will find both quality whiskey and original variations of your favorite cocktails. As soon as it comes to refreshments, it is worth mentioning that this bar was the birthplace of healthy Tretter's Chips, which you can also buy in everyday shops like Tesco or Kaufland.
website: www.tretters-bar.cz
address: V Kolkovně 3, Prague
price level: $$$
Le Valmont Club & Lounge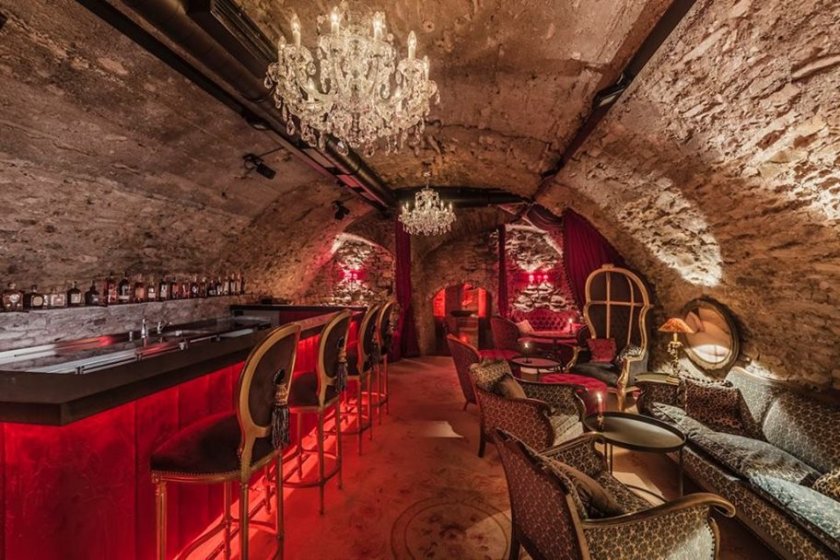 The combination of a stylish dance club with a cocktail bar is ideal for anyone who loves the hustle and bustle and is looking for fun. Le Valmont is also ready for larger groups of people, so do not hesitate to celebrate your birthdays here. The French interior is inspired by the film Valmont by director Milos Forman. Drink menu focuses on basic cocktails and champagne. Add some snacks and a shisha. The bar and club are open only on Fridays and Saturdays.
website: www.levalmont.cz
address: Uhelný trh 414/9, Prague 1
price level: $$
Cloud 9 Sky Bar & Lounge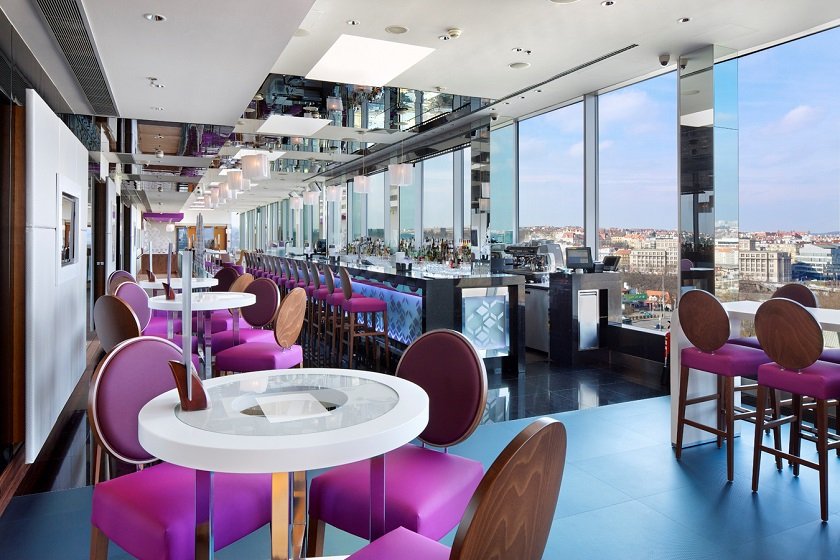 The glazed area on the ninth floor of the Hilton is home to great drinks and captivating views. Do not be discouraged by the fact that Cloud 9 Sky Bar & Lounge is in a luxury hotel. Full-length windows are designed not only for hotel guests. Prices here are typical for Prague, but certainly not exaggerated. The friendly staff will help you choose and bring flavored popcorn suitable to your drink. If you feel hungrier, there is an interesting selection of savory and sweet dishes ranging from seafood to a sweet burger.
website: www.cloud9.cz
address: Pobřežní 1, Prague 8
price level: $$$
The Alchemist Bar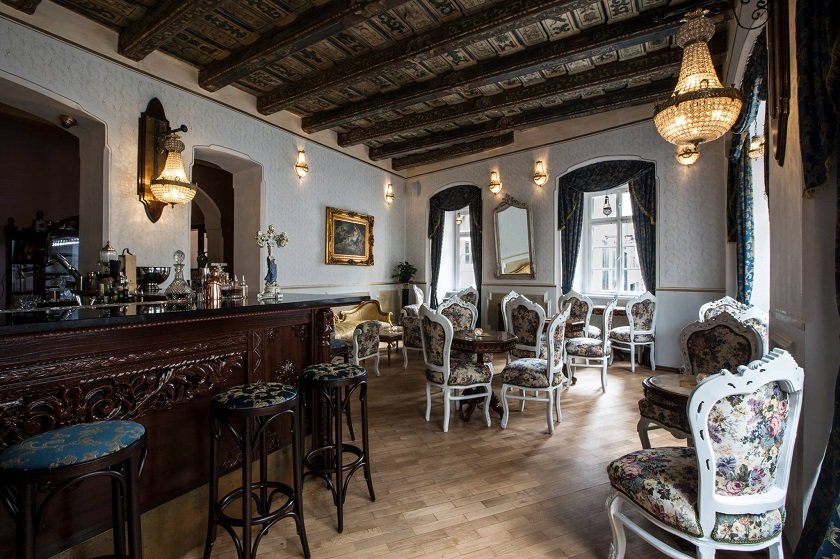 The Alchemist settled in a house in Provaznická Street, where you have the opportunity to taste high-quality and unusual cocktails such as Alice in Wonderland or the popular Death by Penicillin. The atmosphere of the precisely reconstructed premises combined with nice service works great. A mystical environment full of interesting details, it is ideal for a couple meeting. Do not expect excessive noise or large groups of people. The bar does not offer meals, but the drink menu is really extensive and there is also a wine selection.
website: www.thealchemistbar.cz
address: Provaznická 1, Prague 1 – Old Town
price level: $$
Interesting