Halal food and restaurants in Prague
Your Halal Guide in Prague

Although Prague is home to many foreigners, it is still not as multicultural as other European cities. And it's true that Prague does not have a significant Muslim population. However, this does not mean that there are no halal restaurants or places where halal food is available in Prague.
To help you enjoy your visit as much as possible, we have prepared this overview of the best halal restaurants in Prague. And not only that - also tips on shops where you can buy halal food in Prague are included.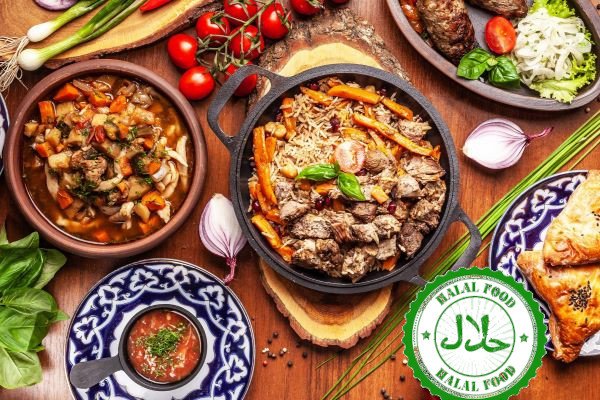 HALAL RESTAURANTS IN PRAGUE

Jaffa Restaurant
Address: Panská 4, Prague 1
GPS: 50.08478157138956, 14.426364180802235
Website: https://www.jaffa-restaurant.cz/
This restaurant rightly deserves the first place among our recommendations for halal restaurants in Prague. Nestled in the heart of the city, Jaffa captures the essence of Middle Eastern cuisine. Its pleasant ambiance, complete with a garden and a small lake, sets the stage for a pleasant dining experience. The meals there are not only delicious, with large portions and affordable prices, but also meet all the requirements for halal food to satisfy all the customers.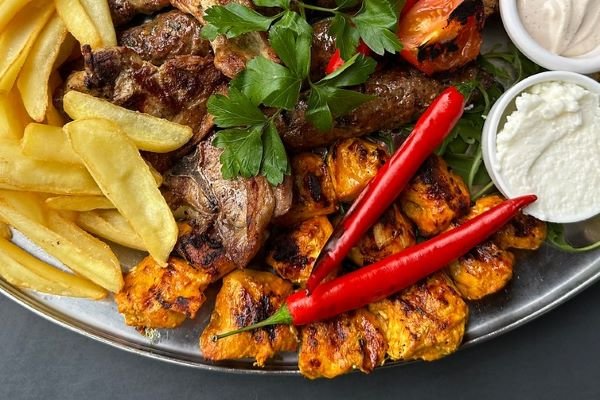 Source: jaffa-restaurant.cz

Habibi Prague Restaurant & Shisha lounge
Address: Na Příkopě 23, Prague 1 - Old Town
GPS: 50.086097767798094, 14.425884053819196
Website: https://www.habibipraguecafe.cz/
Another great halal restaurant in the centre where you can enjoy 100% halal food in Prague. With a warm and cozy atmosphere with oriental vibes, the restaurant offers authentic halal food with a focus on Arabic cuisine. From grilled delicacies to vegetarian options, the menu caters to diverse tastes. Moreover, in addition to delicious halal food, you can also enjoy shisha there. Habibi is also proud to be 100% non-alcoholic establishment, therefore it´s a popular place among families with children as well.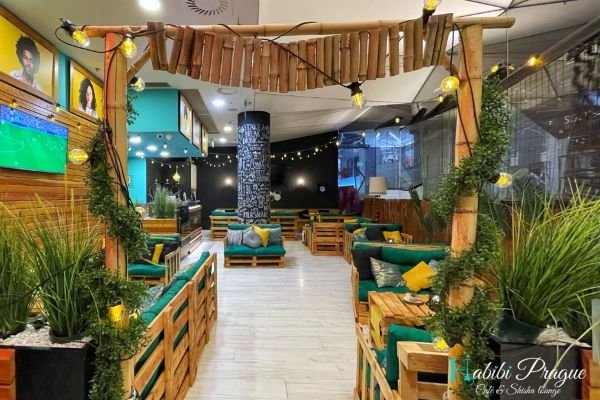 Source: habibipraguecafe.cz

Damascus Restaurant
Address: Masarykovo nábř. 234/26, Prague 1
GPS: 50.079213696672596, 14.414247721276674
Website: https://damascusrestaurant.cz/
As soon as you enter, you have the feeling that you are in a luxurious palace somewhere in the Orient. Or in a fairytale. That's exactly how you'll feel in Prague halal restaurant Damascus. And just as luxurious is the food. The menu focuses on the culinary heritage of Syria, with Arabic and Mediterranean influences. The generous portions and friendly service enhance the overall visit, making it a top choice for those seeking the best halal food in Prague.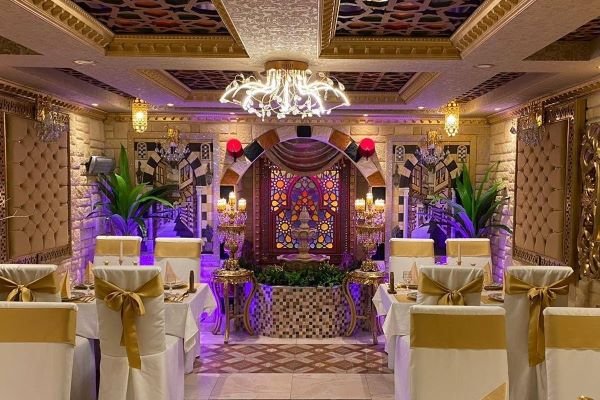 Source: facebook.com/Damascus.Restaurant.Prague/

Mangal
Address: Václavské nám. 807, Prague 1
GPS: 50.07954131575955, 14.429521096146425
Website: https://mangalrestaurant.cz/
Mangal is a little Turkey with halal food in the centre of Prague, inviting you on a culinary journey through the treasures of Turkish cuisine and flavors. For the preparation ingredients imported directly from Turkey are used, and guests can even witness meat preparation on the restaurant's grill. Of course, the meat follows requirements to be marked as halal food. While service quality may vary in this Prague halal restaurant, Mangal's specialties, including the renowned "pide," make it a worthwhile dining experience.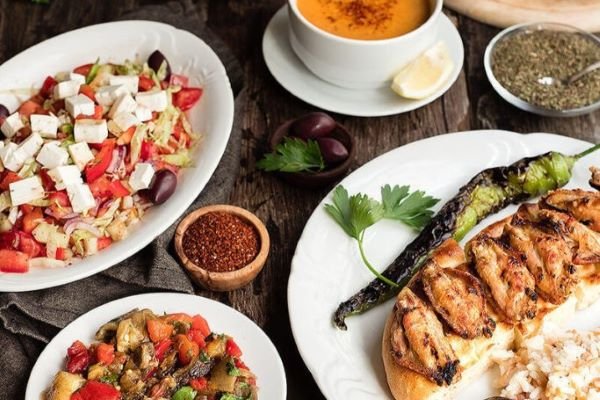 Source: mangalrestaurant.cz

Šéf Kemal Turkish Grill
Address: Anglická 9, Prague 2
GPS: 50.07746910607937, 14.432350824982436
Website: https://sefkemal.com/
Another piece of Turkey in Prague. The less modest the interior of this halal restaurant in Prague is compared to the other places mentioned in this list, the greater the treasures you get on your plate. Thanks to Chef Kemal, you can taste traditional Turkish specialties without crossing borders. Try the kebabs, for example - and you won't want to eat them anywhere else. Needless to say, the food is halal certified. The atmosphere is very warm and friendly and so is the service. It's great to see someone doing his job with love. Just come and you will have the opportunity to taste one of the best halal food in Prague.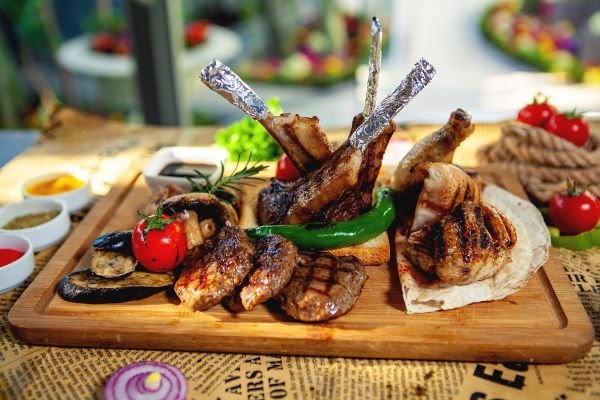 Source: sefkemal.com

Mailsi Pakistani Restaurant
Address: Lipanská 866, Prague 3
GPS: 50.08383968006435, 14.452931896146763
Website: www.mailsi.cz
Opened in 1997, Mailsi was the first Pakistani restaurant in the Czech Republic. It serves a variety of traditional Pakistani dishes, meat as well as vegetarian options. Thanks to the ingredients and special natural spices, each dish has a unique, distinctive flavour. If you go here to enjoy halal food in Prague, just be aware of the opening hours - they are closed from 3pm to 6pm.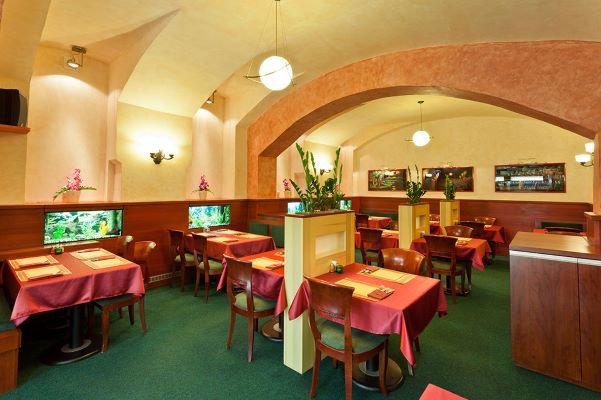 Source: mailsi.cz

Samarkand
Address: Kounická 583/13, Prague 10
GPS: 50.0785161000417, 14.501377544748028
Web: http://www.samarkand.cz/
If you don't mind making a short trip from the centre, head to Samarkand restaurant in Vršovice for delicious halal food in Prague. This restaurant immerses diners in Uzbekistani cuisine, complete with an authentic Eastern-style interior. While the food might take a bit of time to arrive, the flavors and atmosphere make the journey worthwhile.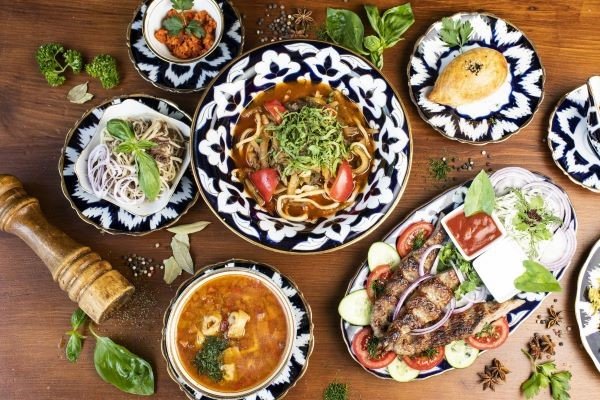 Source: samarkand.cz

Additional tips on where to eat halal in Prague
Of course, these restaurants are not all the places where you can eat halal food in Prague. If you are not looking for a restaurant where you can spend the whole evening and just want a quick bite to eat, try for example Manni´s Kitchen, Ousman Aldimashqi Restaurant, Barakat, Ali Baba kebap or Istanbul Kebab. These are rather examples of halal fast food, but tasty as well. A good choice when looking for a place to eat halal food in Prague is also one of the branches of Bombay Express that focuses on Indian cuisine or the vegetarian chain Dhaba Beas.

Halal shops in Prague
In addition to halal restaurants and halal fast food bistros, there are also several halal shops and grocery stores in Prague. These can be a good source of halal meat and other halal products.
Chez Amis - oriental grocery store in Prague 1
Halal Meat - a halal butcher shop located in Prague 3
Al Madina - halal butcher shop in Prague 6
Farah Food - halal grocery store in Prague 1
Galaxy Food - halal meat and oriental food in Prague 6
Map with an overview of the halal restaurants and other places with halal food in Prague
Interesting