TOP 7 Thai Restaurants in Prague
Few world cuisines can balance sweet, salty, sour and spicy flavours as harmoniously as Thai cuisine. Do you also love Pad Thai, Tom Yam or green curry? Well, you can enjoy them in Prague in quite many restaurants. Thai food in Prague, however, is cooked by Vietnamese in most places, and it doesn't always have the right authenticity. That's why we bring you recommendations for purely Thai restaurants in Prague that are sought after by locals - including the Thai community in Prague.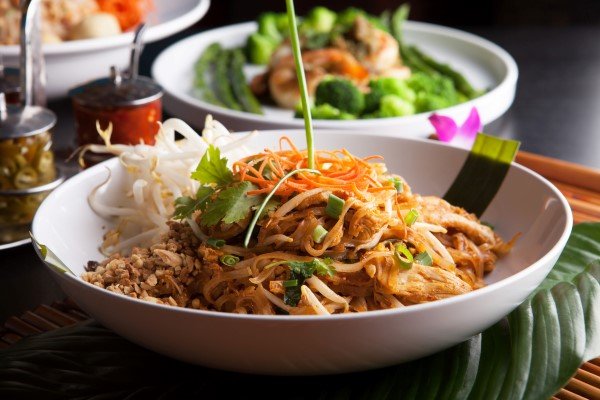 Modrý Zub
Address: 3 branches
Stroupežnického 14, Prague 5 - Smíchov, GPS: 50.070066, 14.403291
Spálená 29, Prague 1 - New Town, GPS: 50.080436, 14.419570
Jindřišská 5, Prague 1 - New Town, GPS: 50.083214, 14.427020
http://www.modryzub.com/
One of the best Thai restaurants in Prague is definitely Modrý Zub, which you can find in stylish premises at 3 addresses. In this Thai restaurant you can enjoy honestly spiced dishes from an extensive menu ranging from soups, tasty starters and salads to a range of curries and fried noodles. Many locals will agree that the best Pad Thai in Prague can be found here.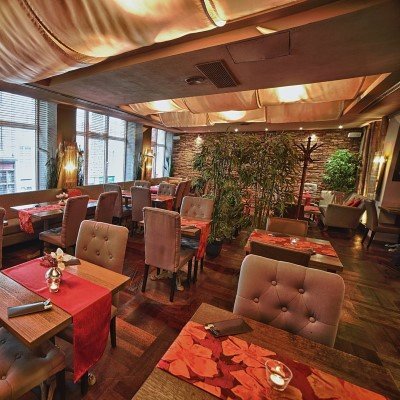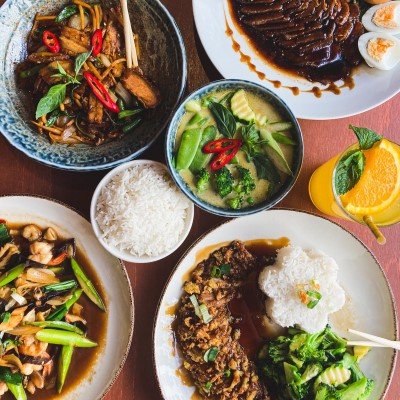 Modrý Zub Spálená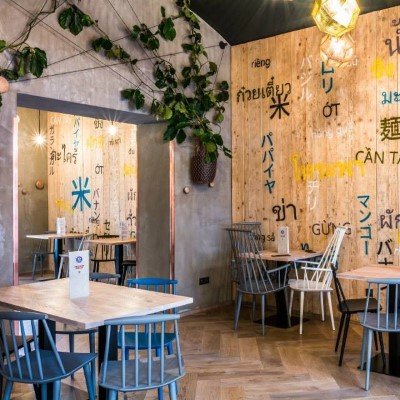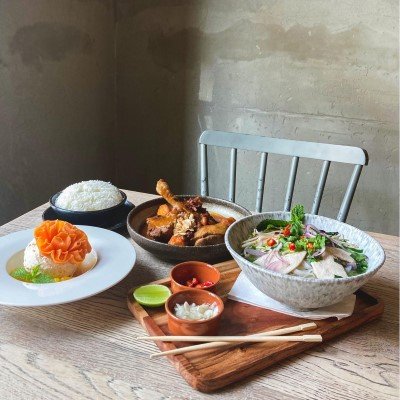 Modrý Zub Anděl (Stroupežnického)
Source: facebook.com/ModryZub

Thai Station Bistro & Cafe
Address: Skořepka 9, Prague 1 - Old Town
GPS: 50.083739, 14.419755
https://www.thaistation.cz/
In this beautiful design bistro you will enjoy a stop for good Thai food as well as a delicious tea with dessert or an evening drink. They also prepare delicious homemade lemonades or iced Thai Milk Tea. The smiling staff prides itself on fresh ingredients and healthy recipes and will delight you with a new menu every week and season.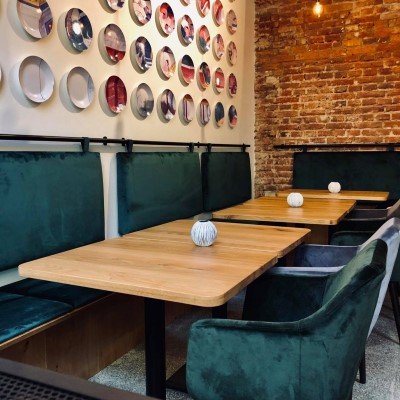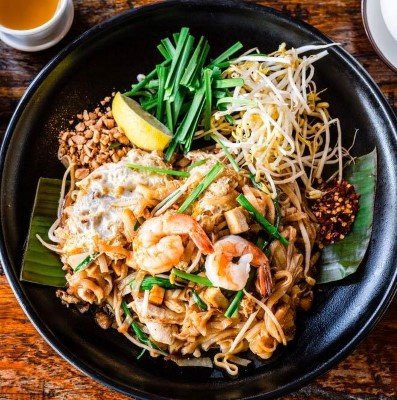 Source: facebook.com/thaistationprague

PureThai - Nae's Takeaway
Address: Nádražní 890/50, Prague 5 - Smíchov
GPS: 50.063104, 14.409393
https://www.facebook.com/purethai.cz
Don't be fooled by the low prices and plain appearance of this bistro near the Smichov train station. They cook the best Thai food in Prague according to the local Thai community. The different variants of homemade curry are especially famous there. Every weekday (except Friday) you can choose from three freshly prepared dishes at lunchtime. You will also enjoy the fast and friendly service. Good to know - they are only open between 11am-4pm during the week and closed at the weekend as well as on Fridays!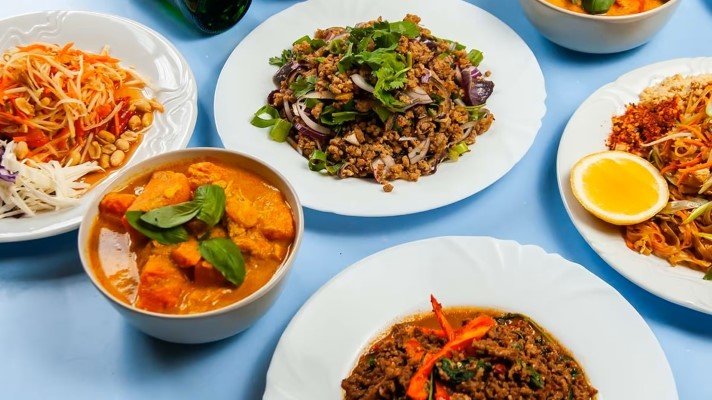 Source: wolt.com/cs/cze/prague/restaurant/purethai-naes-takeaway

RattanaKosin
Address: Štefánikova 18/25, Prague 5 - Smíchov
GPS: 50.074729, 14.403629
http://rattanakosin-restaurant.cz/
This Thai restaurant in Prague can be found in a cosy underground space near Anděl metro station. Chef Phakhin Kosin knows how to combine traditional Thai dishes with modern gastronomy. For example, the spicy shrimp soup Tom Yum Koong is excellent. The restaurant is used by the Thai Embassy for catering their events, so it is only open from Monday to Friday during lunchtime.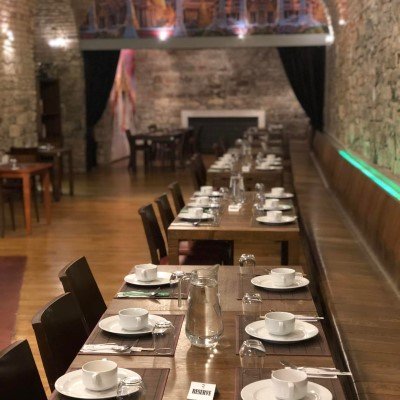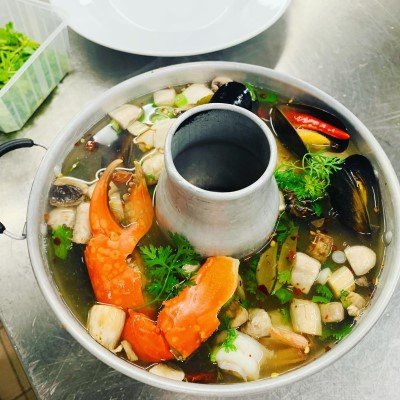 Source: facebook.com/rattanakosin.restaurant/

NOI the art of taste
Address: Újezd 409/19, Prague 1 - Malá Strana
GPS: 50.083006, 14.404326
http://www.noirestaurant.cz/
This upscale Thai restaurant in Prague 1, Malá Strana will enchant you with its imaginative interior, atmosphere and menu. Try the delicious Tom Kah Koong coconut soup, Massaman curry or the carefully designed menu for two. A great choice for an evening cocktail or a summer lunch in a quiet garden away from the tourist traffic.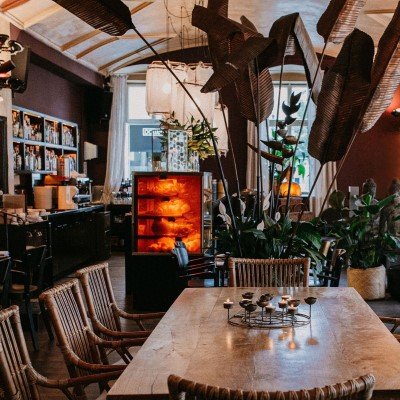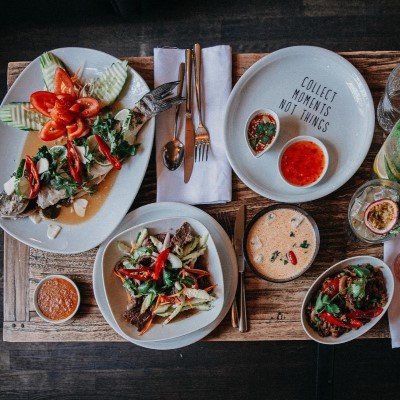 Source: facebook.com/noirestaurant/

Siam Orchid
Address: Na Poříčí 1069/21, Prague 1 - New Town
GPS: 50.089973, 14.433744
https://siamorchid-restaurant.business.site/
A bit hidden and simply furnished, but at the same time really authentic is this Thai-Laotian restaurant in the city centre. The menu offers delicious curries and regional specialties such as Som Tam, Nam Tok or Lap Mu, which are missing in other Thai restaurants in Prague. The prices and service are pleasant.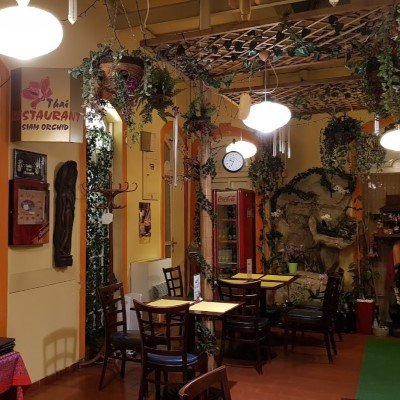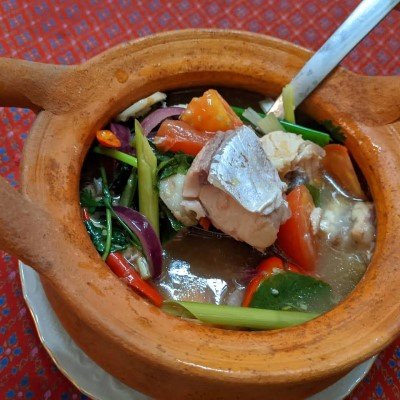 Source: google.com

Thai Samui
Address: U Plynárny 89/23, Prague 4 - Michle
GPS: 50.055431, 14.455193
https://www.thajsamui.cz/
This Thai restaurant is located outside the centre of Prague, but it is worth a trip. Or at least take advantage of its free delivery, perhaps for a bargain lunch menu. In season, a big attraction is the covered terrace, where you can get delicious specialties from the grill. Large portions, great taste and excellent service are some of the many strengths of this restaurant.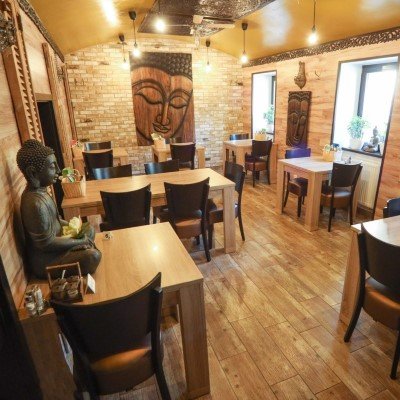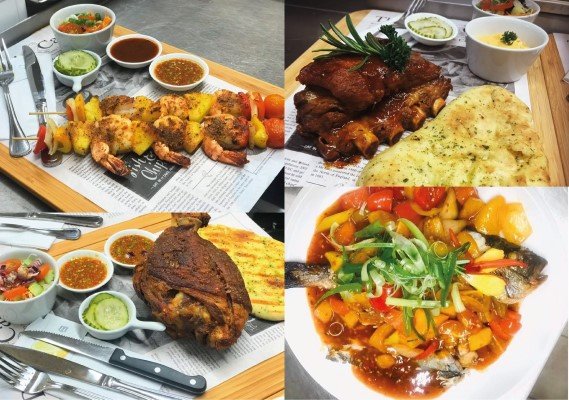 Source: Thaj Samui - pravá thajská restaurace

Map with an overview of the best Thai restaurants in Prague
Interesting