Best ramen in Prague
TOP 7 tips from locals
There's no better dish to represent both soup and main course. Although originally from China, ramen is now considered a traditional Japanese dish - in Japan it can be found on every street corner. Its popularity has been growing in Prague in recent years, so you can find at least one type on the menu of many Asian restaurants. In some places this can be quite a misstep, while other ramen restaurants and ramen bars in Prague excel and offer a first-class authentic experience in terms of taste, freshness and originality. So get to know the best of them!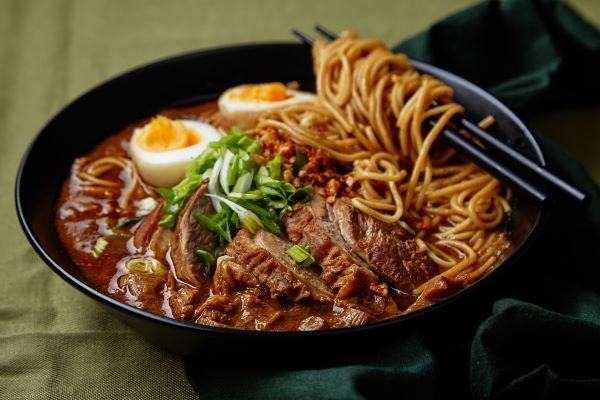 Taiko Ramen Bar
Address: Husitská 63, Prague 3 - Žižkov
GPS: 50.087494, 14.452382
https://www.instagram.com/taiko.prague/
https://www.facebook.com/taiko.prague
This Japanese street food restaurant knows how to make the best ramen in Prague! The chef has combined his experience from Japan with his creativity and fine-tuned his ramen to perfection. At Taiko ramen, they are not afraid to come up with novelties like "sweet potato miso" and different seasonal variations. You can also enjoy great cocktails or Japanese beers in a friendly atmosphere. During the summer season, you will also find a branch at Manifesto Anděl.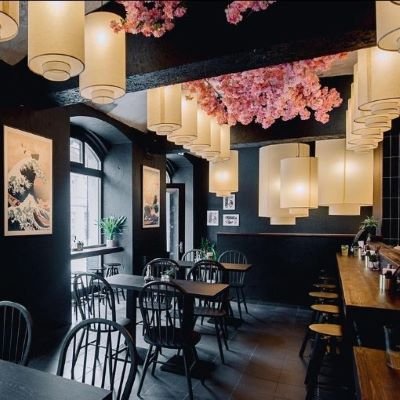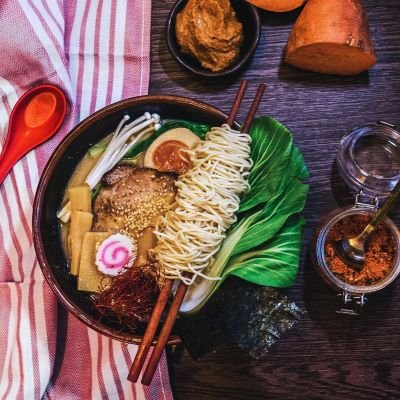 Source: facebook.com/taiko.prague/, instagram.com/taiko.prague/

Takumi Prague
Address: Senovážné nám. 1464/6, Prague 1 - Nové Město
GPS: 50.085995, 14.431053
https://www.instagram.com/takumi.prague/
https://www.facebook.com/Takumi.Praha
In a cosy place in the centre of Prague, you will feel the real Japan. The menu offers traditional ramen versions, vegetarian or even really spicy specialties like Oro-chon ramen and Curry Ramen. You can also try delicious Japanese appetizers or homemade ice cream with exotic flavours of yuzu, matcha and more. Decent portions and very friendly service are also among the highlights of this Prague ramen bar.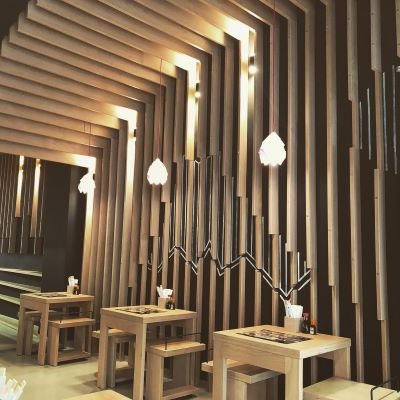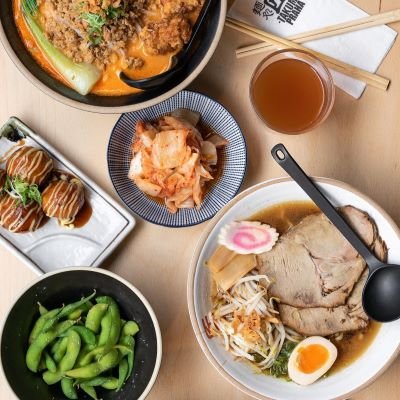 Source: facebook.com/Takumi.Praha

Kitchen Ramen Bar
Address: 28. října 375/9, Prague 1 - Můstek
GPS: 50.0837103N, 14.4225503E
https://www.kitchen-ramen-bar.cz/
You can also find excellent ramen in Prague near Wenceslas Square. Choose from eight types of ramen and other gems of Japanese cuisine. Aside from the menu, you'll also be impressed by the quirky interior concept by entrepreneur Eugenio Bramerini, whose punk rock fashion is also worn by Lady Gaga. Sitting down for a sake or a beer in the evening has a chic vibe set against a backdrop of neon and music!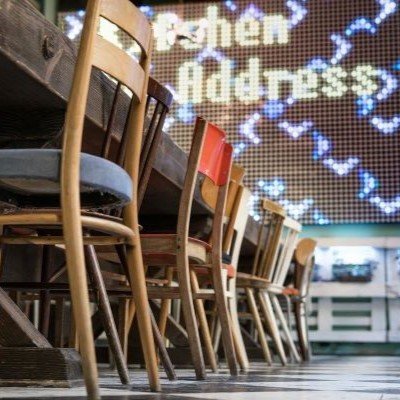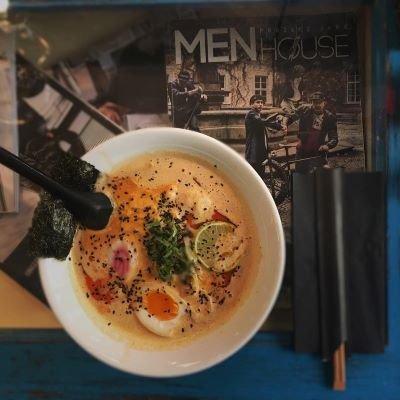 Source: facebook.com/kitchentheaddress

Miska Ramen
Address: Španělská 2, Prague 2 - Vinohrady
GPS: 50.079171, 14.433985
https://www.miskaramen.cz/
A parade of perfectly combined colours and flavours is what's on offer at this ramen bar in Prague - Vinohrady district. The chefs pride themselves on original and authentic recipes and the service is fast and friendly. The premises of the place (with a beautiful view of the National Museum, by the way) are small, so don't forget to make a reservation before you visit.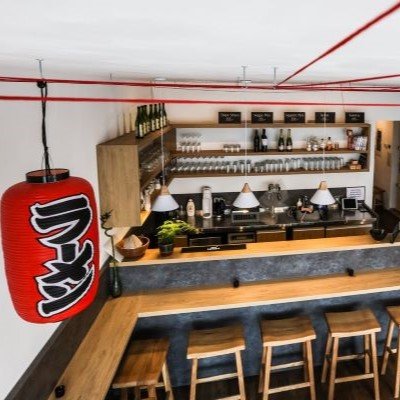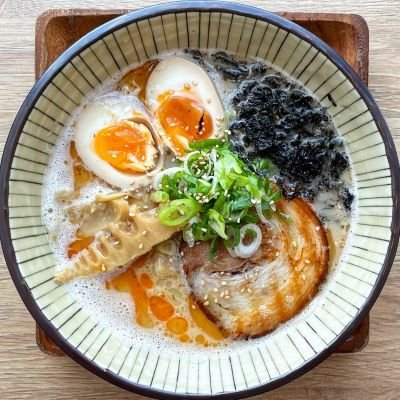 Source: facebook.com/MiskaRamen/, instagram.com/miskaramen/

BON Fresh Ramen & Soba
Ibsenova 1234/1, Prague 2 - Vinohrady, GPS: 50.076247, 14.436531
Nádražní 96, Prague 5 - Smíchov, GPS: 50.069448, 14.405834
M. Horákové 178/66, Prague 7 – Bubeneč, GPS: 50.100113, 14.422486
https://bonprague.cz/
When people talk about the best ramen in Prague, BON Fresh Ramen & Soba must not be missing from the list. Thanks to great demand, this Japanese restaurant has grown into three branches. On every plate of ramen you will find honestly made homemade noodles and the freshest ingredients. A renowned classic is the local Special Tonkotsu Ramen. You'll also enjoy the stylish interior with original decor.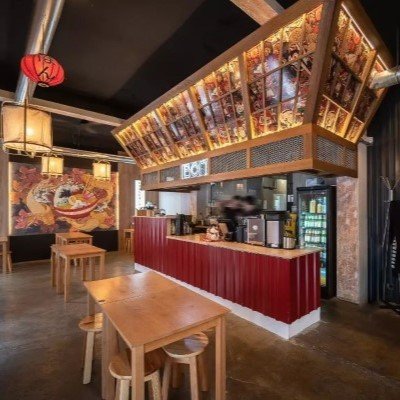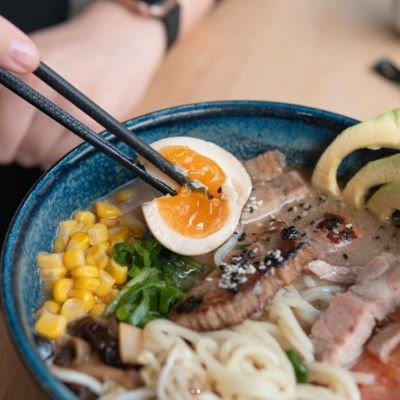 Source: facebook.com/bonprague/

Isai Ramen
Address: Křenova 438/9, Prague 6 - Veleslavín
GPS: 50.088955, 14.343825
https://www.facebook.com/Isairamen
Whether you make a stop here on your way to the airport or just make a purposeful trip, you won't regret it. This bistro has won the hearts of not only the locals, but also the Japanese business community in Prague. Every month you will find a limited menu of original versions of ramen that you can't taste anywhere else in Prague. Just check Facebook in advance for opening hours, which are variable.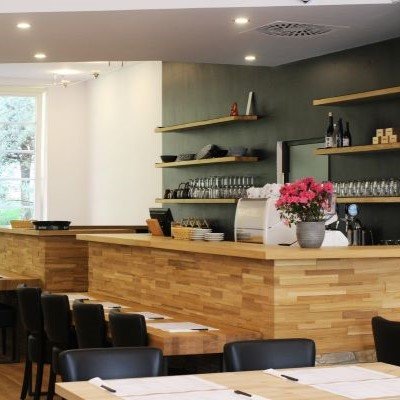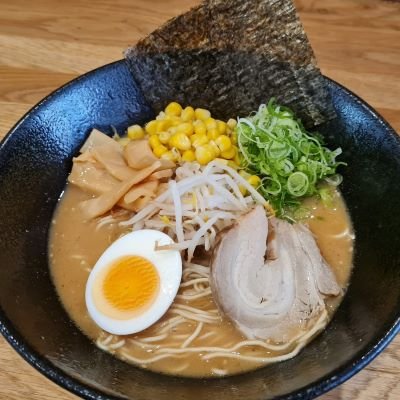 Source: facebook.com/Isairamen

Engawa Yakiniku & Sushi
Address: Petrské nám. 1664/5, Prague 1
GPS: 50.091052, 14.432222
https://engawapraha.cz/
This upscale Japanese restaurant in the centre of Prague specialises mainly in sushi and yakiniku grilled dishes, but they are equally good at preparing ramen and shouldn't be missing from our selection of the best ramen in Prague. You can enjoy your meal in a pleasant environment with Japanese paintings around.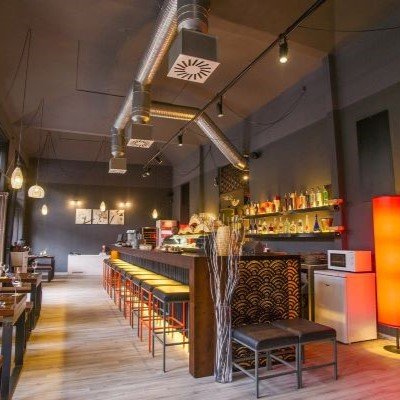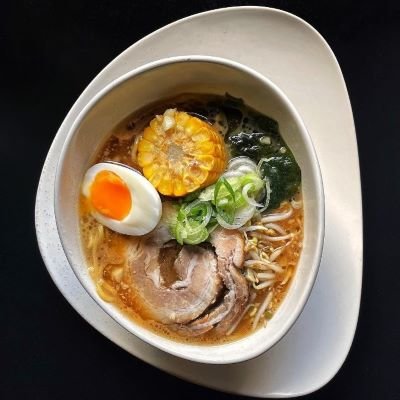 Source: facebook.com/engawapraha/, instagram.com/engawapraha/

Map with the overview of the best ramen restaurants and bars in Prague
Interesting