Cafes in Prague worth visiting
Guide to Prague cafés: 15+1 tips where to enjoy coffee with a unique atmosphere
Prague hides many treasures. And you only need to take a short walk around the Old Town and its surroundings to understand that it's no different when it comes to coffee. Smaller, but all the more cozy with a friendly atmosphere, luxurious, hipster, where you will be welcomed not only with good coffee but also with an unusual interior... - in short, whatever your preference, there are countless places where you can indulge in a delicious dose of caffeine. However, if you don't want to rely on random discoveries while wandering the streets of Prague, you don't have a whole week to discover the charm of Prague's cafes and you'd like one with a touch of authenticity, try stopping by one of our selection.
We have personally visited all the establishments and we believe that they will not disappoint you.
Tip:
Looking for a café with a children's corner? For tips on cafés where children can have fun while you enjoy your cup in peace, see
Activities with kids
.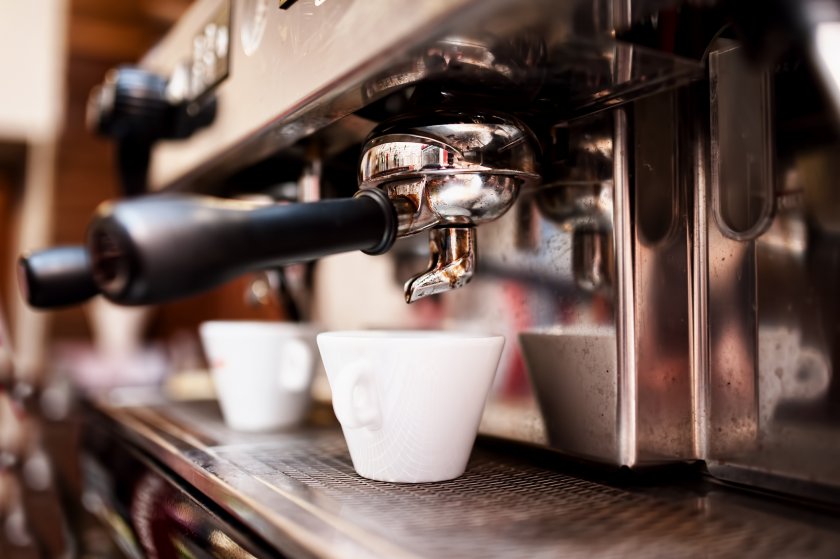 Back to the past: the beginning of coffee culture in Prague
Forty years ago, the most common drink you could find in any of Prague's pubs and cafés was a drink called turek. Ground coffee was poured over hot water just before the boiling point and the turek, which had nothing to do with Turkey except its name, was on the table. Today, you can find many cafés in the capital - classy ones that are decades old, but also modern espresso bars that have recently sprung up. And how did coffee drinking in Prague actually start? While coffee was already a well-known and popular drink in Europe, in Prague it was sold in the 18th century by Arab Hatalah from Damascus, who was simply called Arab among the locals. He walked the streets of Prague wearing exotic clothes and a turban, offering passers-by a cauldron of the unknown drink. However, only the rich townspeople could afford it, and the Arab later brought it home. There, the servants were also introduced to the black drink, and so the coffee spread to the rest of the population. Although it was first thought to be a stomach medicine because of its bitter taste. Eventually, however, it found popularity among the wealthy class and the Arab opened his first café, the Golden Serpent, in Charles Street. After him, other café owners began to open their businesses. This is how the tradition of Prague cafés, of which there are countless in the city today, was born.

Where to go not only for great coffee
Alchymista Café and Patisserie
Jana Zajíce 7, Praha 7
www.alchymista.cz, https://galeriescarabeus.cz/
First of all, we can mention nothing else but a place that is not only a café, but also a coffee museum. In a pleasant environment we can find framed black and white photographs, which together with the wooden interior and beautiful seating in the garden create a pleasant whole and take us back to the time of the First Republic. Add good Arabica and great cakes to the charming surroundings and you have a recipe for a pleasant afternoon.
Another reason to visit this café is the cosy natural garden where you can sit and relax in the shade of the trees. Children will love the small zoo. There are also exhibitions and various performances. We recommend a visit to the café with a visit to the adjacent exhibition on the history, cultivation and processing of coffee or a walk to the nearby Letná Park or Stromovka, one of Prague's largest parks and a former game preserve.

Styl & Interier
Vodičkova 35, Praha 1
www.stylainterier.cz
As the name suggests, every interior lover will find something to love here. The business is a combination of a café and a design showroom where you can buy a wide range of interior accessories and furniture. You can even arrange a consultation with interior designers. And why go here even if you're not into interior design? This café can be considered a quiet oasis in the city centre - it's just off the passage in Vodičkova Street, one of the busiest streets in Prague. The entrance can be easily overlooked, as if the place doesn't even want to be discovered. If a guest does find it, he or she will be captivated by the rich greenery, potted plants and beautiful, calming surroundings. You can sit in the comfortable wicker chairs and sample not only the desserts but also some of the hot dishes. Few cafes can compete with the summer atmosphere in the garden. When it comes to coffee, you won't be spoilt for choice here either. Style&Interior offer a selection of coffee from Guatemala and Brazil.

Where history breathes on you...
Café Louvre
Národní 22, Praha 1
https://www.cafelouvre.cz/
Café Louvre is a 100-year-old café in the city centre just off Národní Avenue, which has been known to the writer Franz Kafka, the genius Albert Einstein and the first Czechoslovak president T. G. Masaryk. It was founded in the former Austria-Hungary and still retains its genius loci, its period atmosphere. The magnificent Art Nouveau interior is slightly altered from its original appearance, but the decoration of the ceilings and walls has been preserved from the 1930s. Coffee can be enjoyed in the period interior full of light, which streams in through the large windows facing National Avenue. A terrace is available in the summer months. We recommend visiting it especially from 9 to 12, when delicious breakfasts such as French or Czech are served. Lunch and dinner are also available. There is a daily newspaper, as well as five pool tables, chess and dominoes.

Café Slavia
Smetanovo nábřeží 1012, Praha 1
https://www.cafeslavia.cz/
Slavia is Prague's most famous café with a rich history where Prague's intellectuals used to meet. The reason to visit it is not to take a break from the hustle and bustle of the city, but rather to enjoy the period atmosphere of the place and sit in a historically important café opened in the 19th century. The location of the café is also convenient - the National Theatre is across the street, so many an actor has spent his free time here. Its first owner wanted to turn the Slavia into a luxury café to attract important clientele. He got permission to modify the palace two months after the opening of the National Theatre. However, the café fell into disrepair during World War II and socialism, so it was closed after the revolution and underwent extensive renovation. Today it offers guests not only coffee, but also cold and hot food, albeit at higher prices. The biggest attraction is the view, guests can enjoy a beautiful view of Hradčany and the Vltava River.

Café Savoy
Vítězná 5, Praha 5
https://cafesavoy.ambi.cz/cz/
Café Savoy is a place for more demanding customers, but it has retained its unique atmosphere to this day. The café can be found just a short walk from the Vltava River in Prague's Újezd district and cannot be missed. It is located on the ground floor of a beautiful Art Nouveau building and is already charming with its historic wooden interior, dominated by a colourful ceiling with beautiful chandeliers and large windows. The walls are decorated with wine bottles, each displayed in a special wooden shelf. It also stands out for its attentive service. Although the prices are higher, it's lively throughout the week. Businessmen, politicians, tourists with cameras and families with children sit at the marble tables. We recommend going here for the famous breakfast brunch, as well as Czech specialties such as veal knee or roast duck.

Fantova kavárna
Wilsonova 300, Praha 2
https://www.fantova-kavarna.cz
Fantova kavárna can be found at Prague's Main Railway Station and, like the whole building, is the work of architect Josef Fant. We recommend it to everyone who likes period interiors. The café still retains its First Republic genius loci and is housed in a splendid interior decorated with period photographs reminiscent of the atmosphere of the interwar period. It is also unique in its location - on the first floor of the Art Nouveau dome, there are old repaired stained glass windows, stucco decorations or replica ceramic tiles. Guests will find an oasis of calm here, as the café is away from the hustle and bustle of the station. We recommend visiting it not only when waiting for the train, but also if you want to escape the hustle and bustle of the big city and enjoy homemade cakes.

Modern & trendy café
Kavárna, co hledá jméno
Stroupežnického 10, Praha 5,
www.kavarnacohledajmeno.cz
We'll stick to stylish cafés. Another place that will please not only your taste buds, but also your eyes, is undoubtedly the industrial Café looking for a name. You'll find pop culture and post-modern paintings on the scratched and described walls, an old bus in the garden instead of a bar or a red bull on the roof. Grotesqueness and originality have no limits here, everything fits together and gives us a feeling of well-being and relaxation over a good selection of coffee. The café is in a former woodworking shop and it shows, honest wood has remained the norm here. What's more, if you're young and trend-savvy, you'll notice that you're in a hipster paradise, and they're big on style and quality.

Spižírna 1902
Korunní 86, Praha 2
www.spizirna1902.cz
Not far from Žižkov Tower, you can visit another of the beautiful and delicacy-focused cafés. Pantry 1902, as the name suggests, prides itself on the ingredients you find in the pantry. Homemade buns, cakes, pastries and other delicacies are prepared by friendly staff in a light-filled space full of floral motifs. In the Pantry you will find healthy and tasty brunches, light lunches and moderate dinners. There are also homemade lemonades and, above all, a selection of coffee, for example from the Czech roastery Candycane coffee.
​​
Cafe Cafe
Rytířská 10/10, Praha 1
https://www.cafecafe.cz/
Cafe Cafe is a place where something is always happening. During the café's existence, the authentic interior and pleasant summer garden have been popular with Czech celebrities, who can often be found here. There is a choice of light cuisine and especially famous desserts. The café space is very pleasant, full of light and has interesting industrial elements such as exposed brick walls. There is elegant furniture and comfortable armchairs. Cafe Cafe wants to appear as a relaxed and modern place, so it plays a fashion channel on the TV screens for visitors and completes the atmosphere with music that is a mix of house and current hits. Basically, you can spend the whole day here - start with coffee and dessert in the morning, and finish with dinner and a mixed cocktail in the evening.

Sicily café
Senovážné nám. 994/2, Praha 1
https://www.sicilycafe.cz
If you want to get away from Prague and go to Italy for a while, we recommend visiting Sicily café. It is conveniently accessible from Wenceslas Square and can be found just behind the Jindřiška Tower. The café doesn't have the name of an Italian island in its name by accident - guests can order coffee prepared Sicilian-style from espresso beans imported directly from Italy, and most importantly, try pinsa - a "healthier" version of pizza made from a combination of soy, rice and wheat flour. The owners take pride in the fact that the menu is composed entirely of organic ingredients, without semi-finished products and from smaller suppliers. The business is ideal but mainly for those who are looking for peace and want to relax undisturbed in a cosy environment. There will also be books for them to read over a cup of coffee. However, it tends to get crowded during midday, so reservations are recommended.

Café Letka
Letohradská 44, Praha 7
https://cafeletka.cz/

Café Letka is a bit of a hipster café with a great space and beautiful decor. Decorated walls, retro furniture, books on shelves that you can borrow. Right next door is the Pidivadlo, which is a theatre venue for students of the Higher School of Acting, so the place has an artistic atmosphere and is a popular venue for students studying acting. If you're strolling around the Letná district of Prague, don't miss this place. And don't just take an Instagram photo, which the interior invites you to do, but also try some of the pastries and great coffee.

Můj šálek kávy
Křižíkova 105, Praha 8
www.mujsalekkavy.cz
Intimate look, nice sitting with a book, cosy. That's how one could describe the Karlin café My Cup of Coffee. But the café is also known for other reasons. If you say the term "My cup of coffee" to someone in Prague, two things come to mind: A typical painting with the name of the café on a brick wall and delicious pancakes with forest fruits. My Cup of Coffee is a popular place for a good brunch in Prague. Do you like a typical English breakfast? No problem. You'll also be pleased to know that all the food is organic. Add to that a selection of coffee from Czech roaster Doubleshot and you're on the trail of another must-visit café.

Ema espresso bar
3 branches:
Florenc: Na Florenci 3, Praha 1
Palmovka: Světova 2, Praha 8
Karlín: Palác Karlín / Thámova 13
https://www.emaespressobar.cz
Ema espresso bar is synonymous with a modern, fresh concept of an espresso bar that targets mainly a young clientele. All three branches are minimally decorated and are not intended for "sitting" all day. On the contrary. Inside, there are only a few seats at large tables and the seats are occupied most of the day. So why go here? The coffee here is made by baristas who understand their craft and can advise the customer. The café is also a bakery, so you'll find delicious bread on the menu, baked by their own bakers, a variety of interesting sandwiches and great sweet pastries. They also roast their own coffee. An ideal place for a quick breakfast or buying pastries and coffee to go.

Coffee room
Korunní 74, Praha 2
www.coffeeroom.cz
The family-run Coffee Room café is well-known throughout Prague. It is frequented by freelancers and regular customers as well as tourists. The café relies on a simple design. White tiles, solid wood bar and lots of greenery. The Berlin type of cafes is undeniable. But just like them, there's a gem. The quality coffee from Amsterdam's White Label Coffee roastery is complemented by other select coffees from around the world. The range of dishes on offer certainly puts them among the top cafés. Those who try the local avocado toast or banana bread will not want for another. If you want to indulge in good food and leave with a smile on your lips, you won't go wrong with a visit to the Coffee Room.

Starbucks by the Prague Castle
Ke Hradu, Hradčanské nám., Malá Strana, Praha 1

You are wondering why in our selection of Prague cafes we mention this global chain, where you can have coffee in 74 countries around the world? There is a reason. There are several branches in the Czech Republic, but one of them is exceptional because of its location. You'll find it just a short walk from Prague Castle, right by the view of the entire city. If you have a coffee here, you'll be able to enjoy a beautiful view and have the capital city in the palm of your hand. The interior of the place is also different - inside you will find old stone floors, arches or metal gates. The building originally served as a chapel dedicated to Our Lady of Einsiedeln and stood close to the monastery of St. Cajetan, which was later closed down. Visitors can either take a seat on the roof terrace with a stunning view of Prague or choose the lower floor, partly with a glass terrace. The interior of the café is meant to depict Prague Castle at night.

Kočičí kavárna
Michalská 430/3, Praha 1
https://kavarnakocici.com/
Speaking of cafés with a unique atmosphere, we must not leave out the Kočičí kavárna. It's a small family-run business right in the centre of Prague, where you will be greeted by smiling staff and several meowing creatures. This original café was modelled after Japanese animal cafés with the aim of creating a relaxing place where not only a cup of coffee with something good, but also animal therapists who can entertain visitors, contribute to the well-being. And as for coffee, you can enjoy a fresh roasted Doubleshot here, along with one of the vegetarian, vegan, gluten-free and raw goodies.
Interesting