Campsites
Campsites offer visitors budget-friendly accommodation. There are upwards of 20 campsites in Prague with most located in urban areas. The green belt of Prague-Troja is a popular place for camping with good connections to the city centre via public transport. For those travelling by car, it is 1.5 km from the Zdiby exit on the D8 highway. While close to the city, Troja offers a unique and tranquil environment and is popular with tourists and locals alike. Visitors can stroll along the Vltava river, hire a canoe or inline skates, or visit the nearby Botanical and Zoological Gardens.
Most of Prague's campsites are open from 1st May to 30th September, with two open all year round: Autocamp Trojská and Caravan Camping at Císařská louka. Guests should keep in mind that credit cards are not accepted at most campsites. Prices vary from 300 to 600 CZK per night for a 2-person tent and a car space.
All campsites listed on PragueHere.com have been chosen based on independent reviews by guests. In addition, the website's creators live in Prague and recommendations come with the benefit of local knowledge and experience.
Prague Camping Džbán
Nad Lávkou 672/5, 160 00 Praha 6 – Vokovice, Czech Republic
Tel.: +420 725 956 457, +420 777 327 595
e-mail: info@campdzban.eu
www: www.campdzban.eu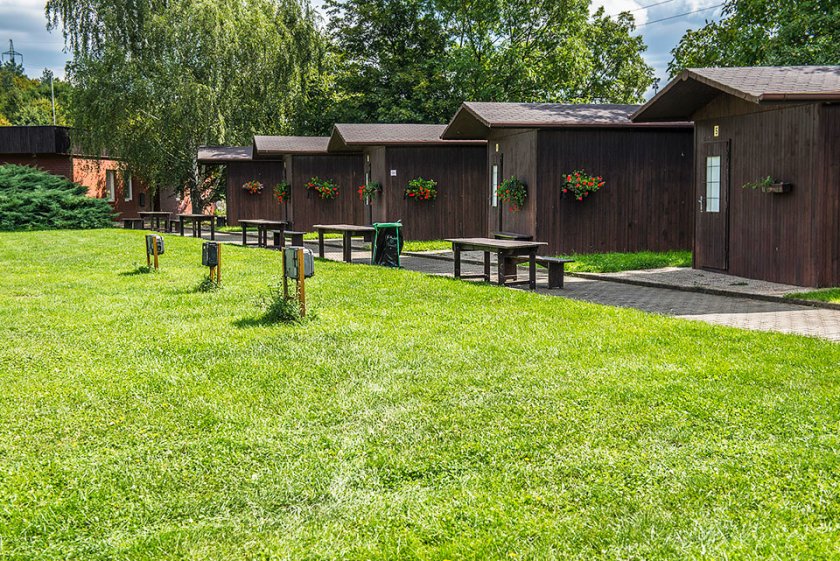 This campsite is located 3 km from the city centre in the Divoká Šárka nature reserve. The closest metro stop is a 5-minute walk away (metro A, green line) and the trip to the city centre takes 20 minutes. Václav Havel Airport is only a 15-minute drive away. Accommodation includes cabins, caravans and tents. Guests can play beach volleyball, badminton, tennis and golf. Credit cards are accepted.
Autocamp Trojská
Trojská 375/157, 171 00 Praha 7 – Troja, Czech Republic
Tel.: +420 604 106 222, +420 283 850 487
e-mail: reception@autocamp-trojska.cz
www: www.autocamp-trojska.cz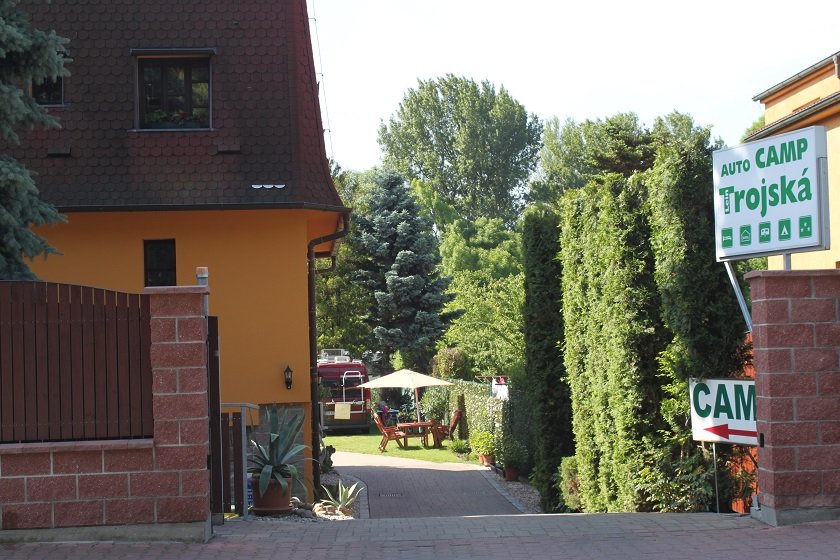 Autocamp Trojská is located in garden surrounds, only a 10-minute walk to Prague Zoological Garden and Troja castle. Public transport to the city centre takes 15 minutes. The campsite is open all year round and offers accommodation in cabins, caravans and tents. Guests can also rent rooms in the large house on the site. There is also a washing machine and an iron. Cooking is possible in roofed garden kitchen.
Sportcentrum Troja
Vodácká 12, 170 00 Praha 7 – Troja, Czech Republic
Tel.: +420 774 742 470, +420 233 542 825
e-mail: info@hgsport.cz
www: www.sportcentrum-troja.cz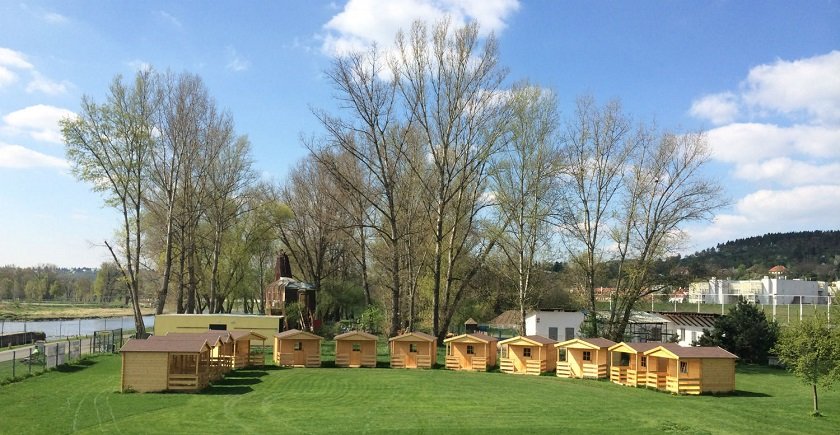 Sportcentrum Troja is located next to a bicycle trail and canoeing area in Troja. The Prague Zoological and Botanical Gardens are a 10-minute walk away. Guests can also walk to the city centre through Stromovka park or travel there by public transport. Accommodation includes cabins, caravans and tents. The campsite offers boats and in-line skates for hire. There is also the opportunity to play beach volleyball.
Interesting