TOP 7 sports bars in Prague
Where you can enjoy a great atmosphere while watching sports? Tips from locals

If you are a sports fan, you know that nothing beats watching a game with a group of friends. And maybe not only friends - cheering simply brings people together and can turn the pub's guests into one team. We've selected TOP 7 sports bars in Prague where you can watch your favourite sport on big screens, enjoy a pint of beer and the lively atmosphere during matches, celebrate wins together or - at least - drink away losses. In other words, in the following Prague sports bars you will enjoy every sports event!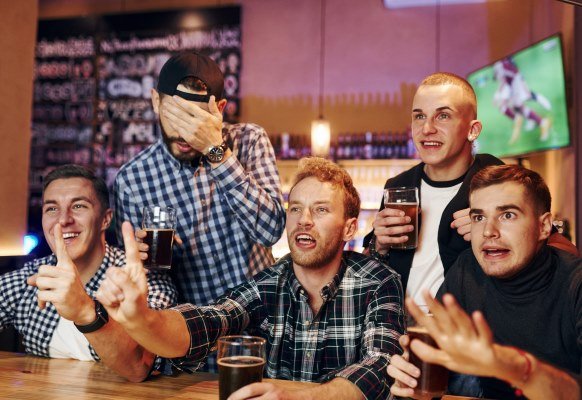 James Joyce Irish Pub
Address: U Obecního dvoru 4, Prague 1
GPS: 50.09104, 14.42325
https://jamesjoyceprague.cz/
James Joyce is the first and oldest Irish pub not only in Prague, but also in the Czech Republic. In addition, as a sports bar it is also a popular place for sports fans. It's probably no surprise that they have one of the best Guinness on tap outside of Ireland (FYI, the first pint of draught Guinness in the country was tapped here on November 5, 1993 at 5:59pm), and if you get hungry while cheering on a game, just choose one of the Irish specialties. There's no doubt about the authentic atmosphere here (even with a fireplace!), and the fine service adds to the pleasant experience. As one of the best sports bars in Prague, we definitely recommend a visit! Plus, this sports bar is not as noisy as the others.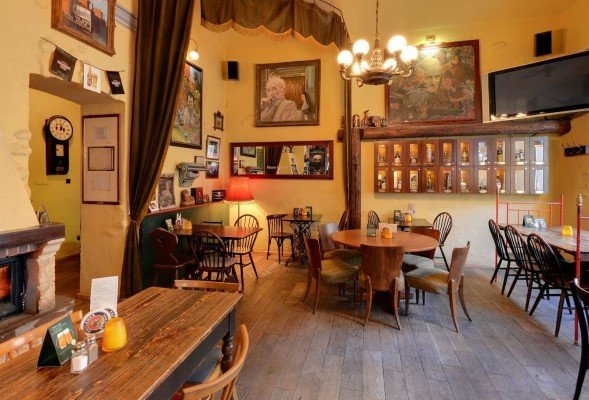 Source: apetee.com

The Dubliner
Address: Týn 639/1, Prague 1
GPS: 50.08805, 14.42324
https://aulddubliner.cz/
Ireland in the heart of Prague, very lively, bustling atmosphere, sports of all kinds, live music, Guinness on tap and English from everywhere. That's how we could briefly describe this sports bar in Prague 1. The matches can be watched on two large and several smaller screens. The atmosphere here is unique, but if you prefer more personal space, maybe it would be better to visit any other of our tips, as this one - as one of the best sports bars in Prague is a frequent destination for many locals and especially tourists. Due to the location, you should also expect higher prices as well.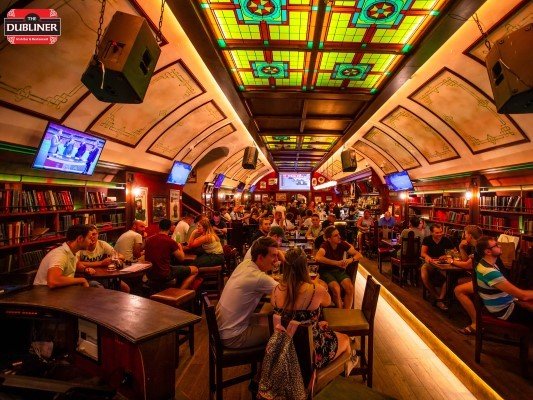 Source: aulddubliner.cz/

The Dutch Pub
Address: Vladislavova 1390/17, Prague 1
GPS: 50.08055, 14.42095
https://www.dutchpub.cz/
It's probably already clear that the best sports bars in Prague are usually associated with an Irish pub. However, let's not let it be all about Ireland here, at The Dutch Pub - as the name probably already implies - we'll move to the times and atmosphere of colonial Holland. You can watch your favourite athletes and thrilling matches on two big screens, wash down the goals with draught beer or chow down on a great burger. Towards the evening, it's quite a busy place, but in a pleasantly bustling sort of way that just belongs in a sports bar environment. Convenient is also the location of the sports bar in the center of Prague just a short walk from Národní třída.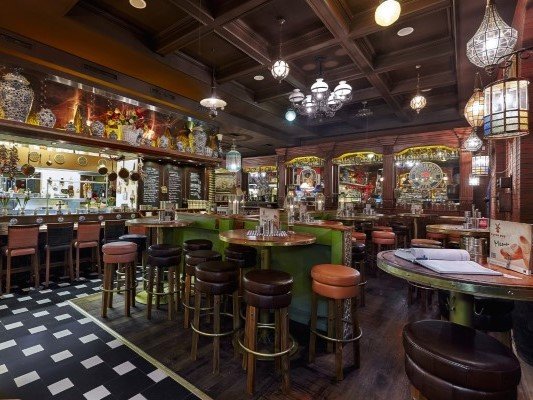 Source: dutchpub.cz/

Restaurant and Sportbar U Zábranských
Address: Křižíkova 89, Prague 8
GPS: 50.09312, 14.45325
https://www.prazdrojmenu.cz/uzabranskych
A traditional Czech pub and a sports bar in Prague with a big screen, where you can watch the biggest sporting events with a good quality tank Pilsner in your hand. And you don't just have to passively watch sports here, there are also darts or table football available. Pub quizzes are regularly held there as well. The atmosphere of the sports bar is enhanced by portraits of famous athletes on the walls.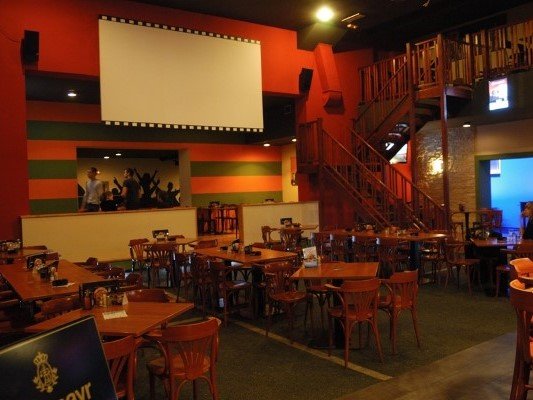 Source: prazdrojmenu.cz/uzabranskych

Pubble
Address: Chorvatská 1342/17, Prague 10
GPS: 50.09104, 14.42325
https://pubble.cz/
A friendly pub / sports bar that offers not only a great atmosphere while live sports events, but also good food. There are Czech beers on tap, as well as Guinness and Hoegaarden. There are 8 TVs for watching sports. In addition, pub quizzes are regularly held in this Prague sports bar. There are also board games available for you and your friends. The interior is in the style of an Irish or British pub, with the advantage of a separate area if you just want to chat with friends instead of cheering boisterously. There are also board games available.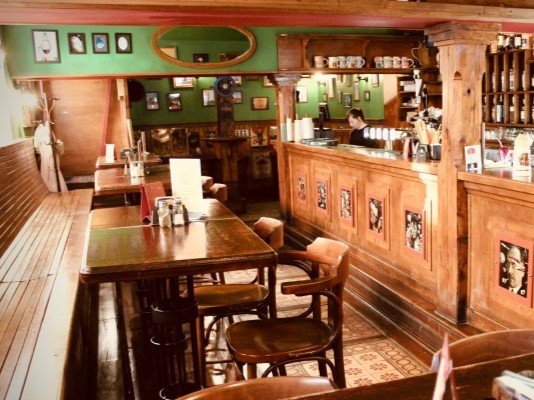 Source: facebook.com/pubblecz

Pivnice u Sporťáka
Address: Moskevská 95/45, Prague 10
GPS: 50.06909, 14.45657
http://www.usportaka.com/
This sports bar in Prague 10 is located a little bit away from the Prague centre, which means it is not so crowded with tourists and the prices for beer are more reasonable. The atmosphere and the friendliness of the staff make Pivnice u Sporťáka a bit of a neighbourhood sports bar, where you go when you want to have a great Pilsner on tap with your friends and you're not looking for extra busy places. We just recommend you grab a bite before you visit - the food offer is very limited.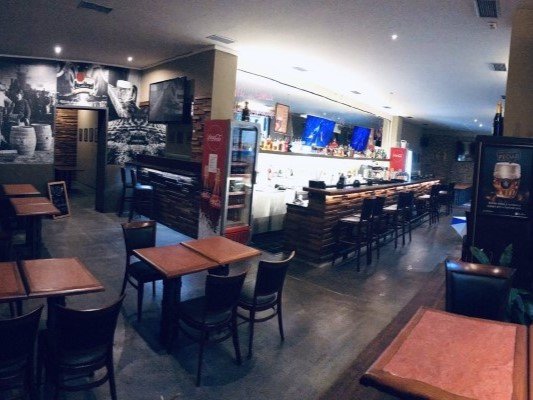 Source: Facebook Pivnice U Sporťáka

Rocky O'Reilly's Irish Pub
Address: Štěpánská 32, Prague 1
GPS: 50.07954, 14.42595
https://www.rockyoreillys.cz/
Finally, a jump back to Ireland. Rocky O'Reilly's is an established Prague sports bar, offering an authentic Irish pub atmosphere and the perfect base for watching sports. The exterior and interior may not impress too much, but that's probably the last thing you expect from a sports bar. However, the selection of food and beers does not disappoint - traditional Irish Guinness, Kilkenny, Stella Artois or Hoegaarden are on tap, and of course there are Czech beers as well. The bar also regularly hosts karaoke parties and pub quizzes.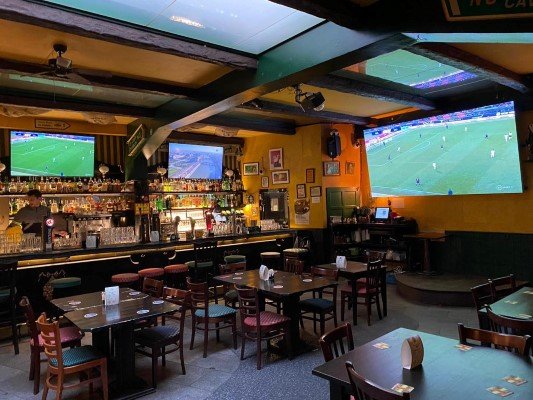 Source: facebook.com/RockyOReillys

Extra tips:
How about watching live sports and cheering together with friends in the open air? During the summer, the beer garden in Riegrovy Sady or the Žižkov Beer Garden are among the locals' favourite places to watch sporting events (and not only them). In general, these are great spots to spend nice summer evenings!

Map with an overview of the best sports bars in Prague
Interesting