Best kebab in Prague
TOP 5 tips from locals
Did you know that kebab is one of the most popular hangover foods in Turkey? No wonder that in most cities you can find a kebab stand on almost every corner. And Prague is no exception. Whether you just love kebab and don't want to deny yourself one even when you're travelling, or you're unexpectedly hungry during enjoying a nightlife in Prague, we´ve put together a selection of the TOP 5 kebabs in Prague you should definitely try. The overview is based on reviews and our own experience, therefore you can be sure that this is the best the Prague kebab scene has to offer.
So where to go for the best kebab in Prague according to locals?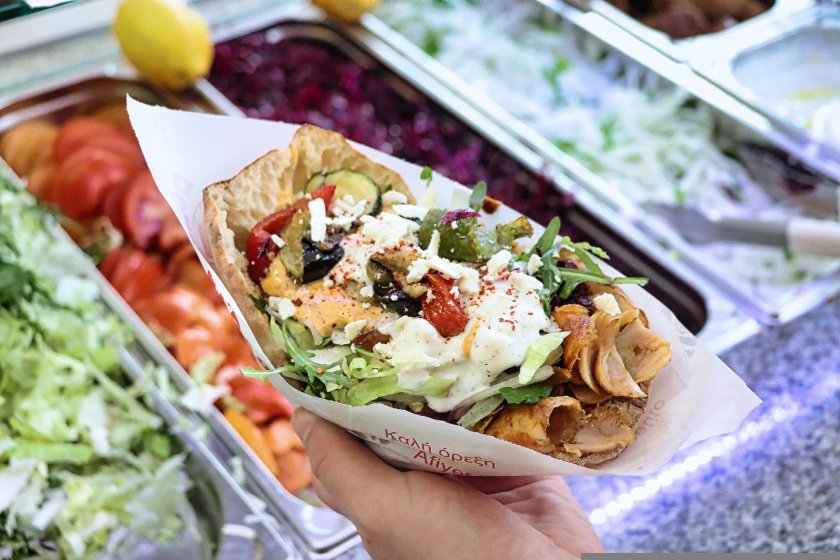 Gemüse Corner Kebab
Address: Dvorecké náměstí 2, Prague 4 - Podolí
GPS: 50.04696, 14.41423
https://www.instagram.com/gemuse.corner/
The long queue that regularly appears in front of this seemingly inconspicuous stand suggests that you will get one of the best kebabs in Prague here. The owner was inspired by the quality kebab shops in Berlin, and he loads the meat himself, so don't expect any frozen semi-finished products. Along with a large portion of vegetables or roasted potatoes and three kinds of sauces, you can enjoy the meat as a dürüm, a sandwich or in a box. Vegetarian options are also available. Although the stand is located further away from the centre, this kebab is definitely worth the trip. Or head to Vinohrady, where a second branch has recently opened. However, expect queues here too.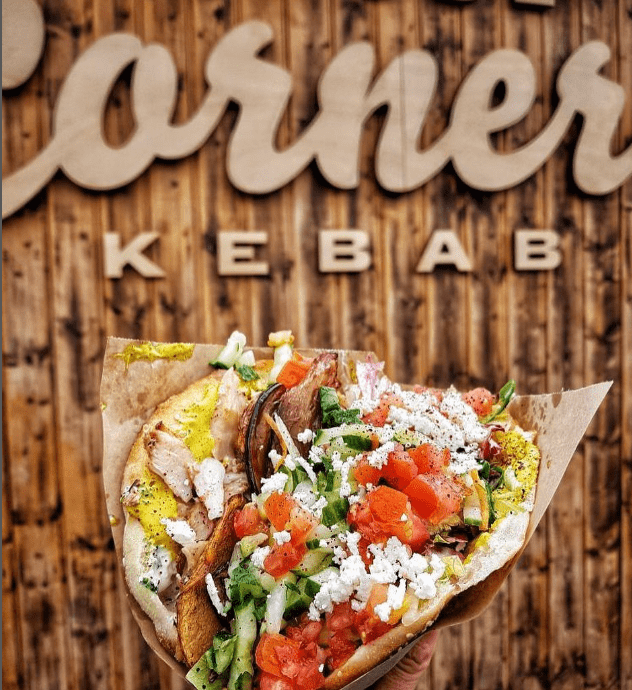 Source: instagram.com/gemuse.corner/

Can Bey Kebab Prague
Address: Ječná 547/15, Prague 2
GPS: 50.07572, 14.42289
https://canbey.cz/
One of the most famous kebab spots in Prague. Large portions, well-seasoned meat, fresh vegetables, a choice of toppings and affordable prices make this one of the best-rated kebab places in Prague. Another advantage is that you can enjoy your kebab at a table, not just standing up. During the day and late in the evening it's quite busy there, but perhaps nowhere else can you get a kebab so quickly. Try also the specialty - a kebab wrapped in Turkish pizza called lahmacun.

Istanbul Kebab Prague
Address: Krakovská 593/19, Prague 1
GPS: 50.0791, 14.42814
https://www.istanbulkebab.cz/
A Turkish restaurant where - in addition to kebab - you can also get soup, moussaka, kofta, baklava and other Turkish specialities. The portions are large and besides the meat itself, their homemade bread is also worth trying. In addition to the regular menu, the restaurant offer a daily menu and thanks to the location in the center this kebab spot can be quite crowded. However, the service is very fast and gets plus points for pleasant demeanor. So if you want to taste a bit of Turkey in Prague, you shouldn't miss Istanbul Kebab.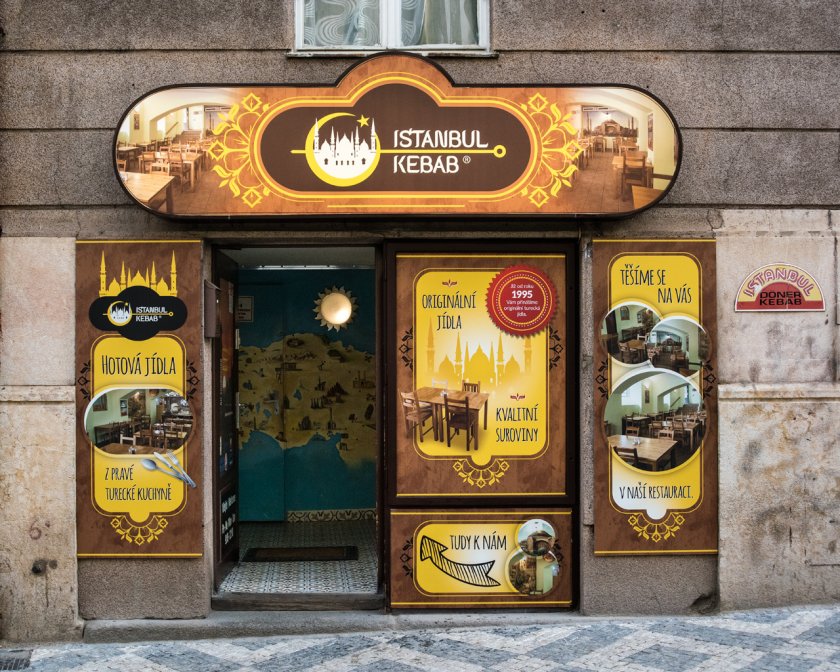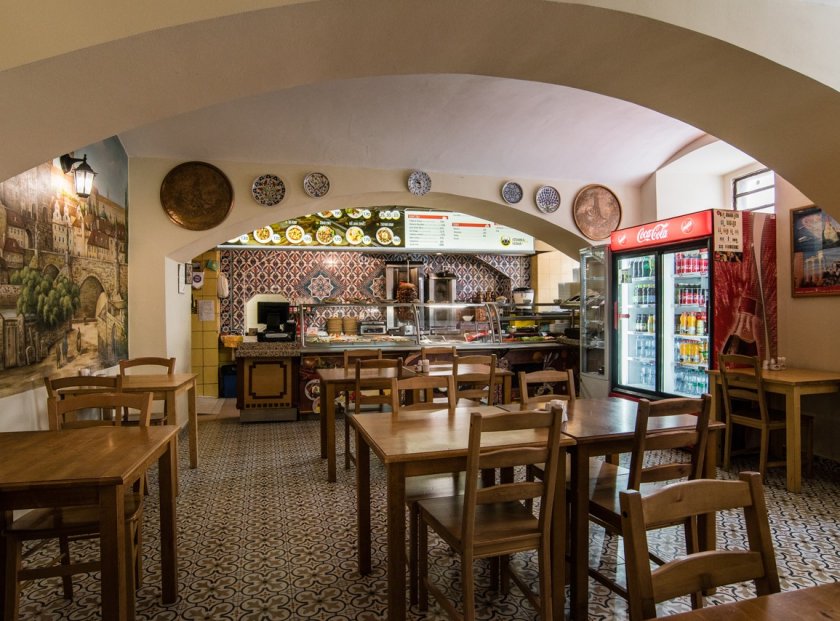 Source: istanbulkebab.cz
Ali Baba Kebap Prague
Address: Na Poříčí 1918/11, Prague 1
GPS: 50.08967, 14.43219
https://www.instagram.com/ali_baba_kebap_praha_/
Kebabs made from quality ingredients, affordable prices and great service - these are the most frequent reactions of those who have ever visited this place. What is definitely worth mentioning is the opening hours - until the early morning hours, so if you get hungry in the middle of your night wandering through the Prague streets, you will not leave this place with an empty stomach.

Royal Grill Kebab Prague
Address: Seifertova 350, Prague 3
GPS: 50.08433, 14.45227
Another one of the kebab stands which you can visit at 3 o'clock in the morning. And what's more - we dare say this is really one of the best kebabs in Prague! The prices are a bit higher, but you can be sure that you´ll get a fair portion of quality and well-seasoned meat for your money. In Royal Kebab Grill, they bake their own bread as well. Apart from kebabs, you can taste e.g. soup, baklava and other Turkish dishes, and what visitors usually recommend is lamb grilled in many ways over charcoal. Falafel is also on the menu, so vegetarians are welcome!

Map with an overview of the TOP 5 kebabs in Prague
Did you get a craving for a big portion of kebab after reading this article? So what are you waiting for, now you know where to go for the best döner kebab in Prague. Do you have a tip for another place that no kebab lover should miss in Prague? Let us know!
Interesting