Best things to do in Prague with kids, part 3
For knowledge and fairy tales

Even children can have a lot of fun in Prague! Here's a series of tips on places to go with your children on a trip or just to spend a pleasant afternoon together. All the tips are always divided into thematic sections, in this article we have focused on museums, dinosaur parks or planetarium. Are museums boring? Not at all, we bet that the interactive exhibitions will immerse even adults in a different world. The second part of our selection is dedicated to theatres that play for the youngest audience members: fairy tales or puppet shows - the whole family will have fun! Prague for Kids offers a variety of options to make the most of your time with the kids in Prague.
Want even more inspiration and tips for activities with children in Prague? Read more articles on this topic!
Best things to do in Prague with kids - part 1
Best things to do in Prague with kids - part 2
Best things to do in Prague with kids - part 4
Would you recommend any other places that we don't have in our selection? Let us know and we'll be happy to add it to the list.

In search of knowledge: museums for children and interactive exhibitions
If there is one thing Prague is truly rich in, it is cultural opportunities. And that's for all ages! Whether your children are into Barbie dolls, Lego, trains, fairy tale and movie characters, space or dinosaurs, you can easily find the right museum for them.
1. Museums focusing on nature, science and technology
The National Museum (https://www.nm.cz/) - the landmark of Wenceslas Square has undergone a thorough reconstruction and looks very nice both outside and inside. Children will be intrigued by the Window to Prehistory and Wonders of Evolution exhibitions with a giant brontosaurus and a whale skeleton (they can touch replicas of fossils or try to open a giant shell), the History section (they can try on medieval armour) or the Czech Puppets and Circus. Another new feature is the Mousearium play corner, where young visitors can relax, look at books or create something as a souvenir.
The National Technical Museum (https://www.ntm.cz/) – not only little boys will be impressed by the huge transport hall with the first cars, planes, motorcycles, a steam engine, firefighting equipment and many other interesting objects. The museum also includes a mining-themed playroom, where children can play with the Merkur building set or relax with fairy tales from bedtime stories.
The National Museum of Agriculture (https://www.nzm.cz/) – the modern feel of this museum, with a range of interactive elements, will pleasantly surprise you. Your little ones will enjoy the fun of quizzes, game simulators and pedal tractor rides. They can try out how to milk a cow and bake bread, stroke the fur of forest animals and learn about proper dining and waste sorting.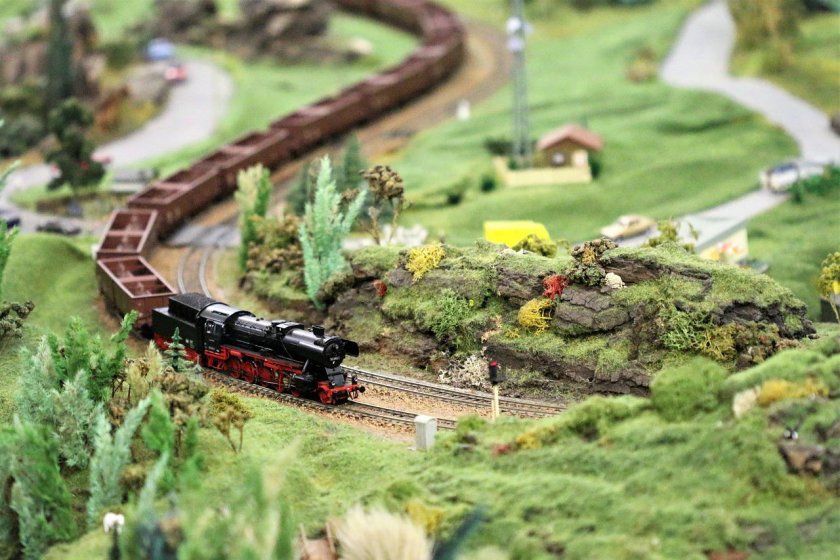 2. Museums focusing on means of transport
The Museum of Public Transport (https://www.dpp.cz/zabava-a-zazitky/historie-dpp/muzeum-mhd) – the Střešovice Tram Depot houses more than forty historic vehicles from the late 19th century onwards, including repair cars, grease trams and horse-drawn carriages. In some of the vehicles, you are allowed to turn the steering wheel, push buttons, ring bells, step on pedals and get a close look at everything.
Království železnic (https://www.kralovstvi-zeleznic.cz/) – Watching the swarming trains and incredible details of the 600 m2 miniature world will keep children entertained for hours. In addition, they can transform themselves into remote-controlled race car drivers, play with the Merkur construction kit or immerse themselves in virtual reality for a while. The little ones will be fascinated by the simulators of real vehicles and the "orderly room" with a model of a garbage truck.
Kbely Aviation Museum (https://www.vhu.cz/muzea/zakladni-informace-o-lm-kbely/) – former hangars have been transformed into a unique museum space full of historic aircraft. For young visitors there is an adventure game "Save the Petrina Aviator", during which they will search for secret boxes with stray parts. At the end, they can "pilot" a wooden crawler.

3. Toy Museums
Lego Museum Prague (https://muzeumlega.cz/) – who would have thought that the largest private collection of Lego in the world is located on Národní třída? You can admire two dozen themed exhibitions, including models of famous landmarks, a giant Mole, various means of transport, the world of Harry Potter or Star Wars. You can also pick up collectible figures and spare bricks, and learn about the history of the most popular building set of all time.
Prague Toy Museum (https://www.toymuseumprague.com/) – When visiting Prague Castle, be sure to take your kids to see a toy show with a history going back three centuries. They include robots, historic kitchens, steam engines, plush animals and tin toys that were made in sweatshops to make buttons for military uniforms. Little girls will be surprised by the appearance of the very first Barbie doll in the world.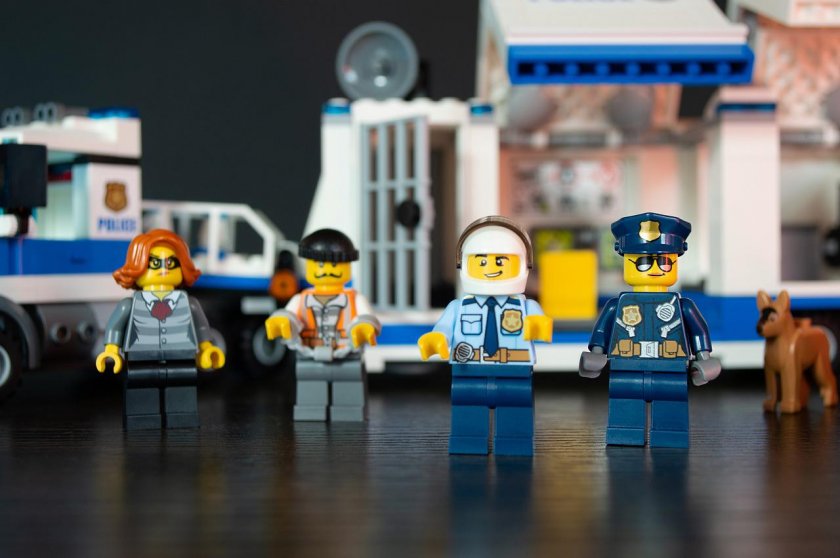 4. Museums focused on the world of fairy tales, film and fantasy
The Karel Zeman Museum (https://muzeumkarlazemana.cz/) – an interactive and playful museum that introduces you to the world of fantasy and film tricks of the famous Czech artist and director of the legendary films Journey to the Prehistoric, Invention of Destruction and Baron Prášil. You can make your own film in the remarkable backdrops or be guided through the map with tasks in variations for three age groups.
Museum of Prague Legends and Haunts (https://mysteriapragensia.cz/) – if you want to test your children's mettle, take them on a tour of the museum with its mysterious midnight atmosphere. You'll stroll through the ghost alley (no booing, don't worry!), peek into water pots, transform in a magic mirror, and get up close and personal with characters from the tales and legends of old Prague, such as Faust and the Golem.
The Museum of Steel Mannequins (https://www.galerieocelovychfigurin.cz/) – near the Můstek metro station, you'll discover how scrap steel can be transformed into works of art. Familiar characters from the world of comics, fairy tales, science fiction and fantasy await their fans in the company of perfectly executed replicas of cars or dinosaurs.
Museum of the Senses (https://www.muzeumsmyslu.cz/) – a place full of optical illusions that will fascinate young and old alike. With the help of mirrors, lights and perspective, you become part of the exhibition! In one of the installations you can change your face, in others you can walk on the ceiling, create the sound of an animated film, play the fakir or peek into a giant looking glass. Lots of funny photos will remind you of your visit.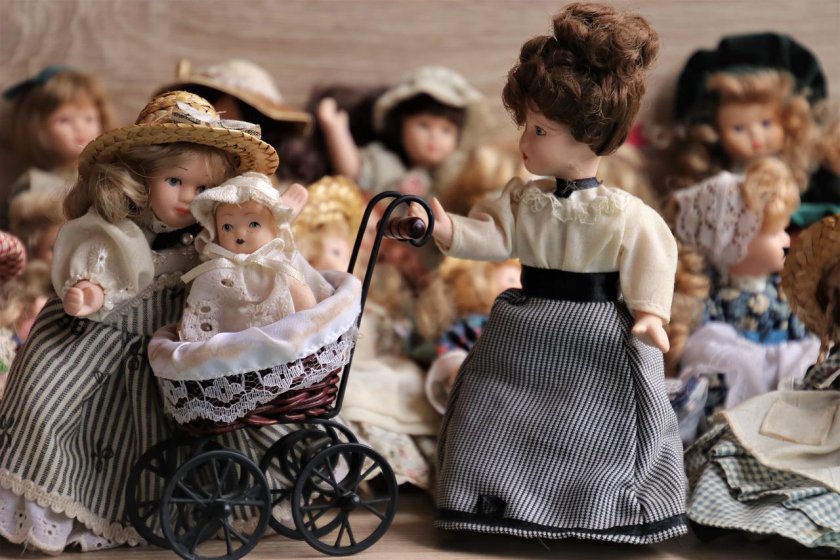 5. Dino parks
Dinopark Praha - Harfa (https://www.dinopark.cz/cz/praha) – - the roof of the Galerie Harfa shopping centre transforms into a fascinating prehistoric world every spring. Children will be amazed by life-size dinosaurs, they can uncover a prehistoric skeleton with a shovel and brush in the paleontological playground and take a trip to the Mesozoic Era with virtual reality and 4D cinema. The Earth's past is mapped in a small pavilion with real fossils and artefacts.
Trilopark (http://trilopark.eu/) - an interactive museum, hosts weekend programs for families. You will see not only perfectly realistic models of extinct plants and creatures, but also many real specimens. Some of them are even up for grabs, such as a real mammoth tooth, trilobites or a dinosaur limb. A guided tour full of interesting information is interspersed with a hands-on workshop where children can cast an extinct animal and try to dissect a fossil.

6. Observatories and planetariums
The Planetarium Prague (https://www.planetum.cz/), a huge dome, telescopes and 4D simulators will bring you closer to the fascinating universe. In addition, one of the largest planetariums in the world will show you, for example, the Apollo 11 landing module and the interior of the space shuttle Atlantis. Children of all ages can enjoy engaging educational displays. An equally interesting alternative is the Prague - Ďáblice Observatory and the Štefánik Observatory in Petřínské sady.
Extra TIP: If you have little sweet tooths at home, you are guaranteed to delight them with a visit to the sweetest museum in Prague. Choco-Story (https://www.choco-story-praha.cz/cs) will take them on a journey through the coffee bean from the first experiments of the Aztecs and Mayans to today's perfect bar of chocolate. Finally, the children will make and decorate their favourite treat themselves according to their imagination.
Culture: theatres for children in Prague
A fairy tale on a theatre stage is a completely different experience for children than on a TV screen. The creators of the show also think about their accompaniment and the whole family will enjoy the experience. You can go to theatres aimed directly at small audiences or to children's performances by guest or permanent companies on the stage of well-known theatres. Whether you prefer classical theatre performances for children or puppet theatre, Prague has something to offer!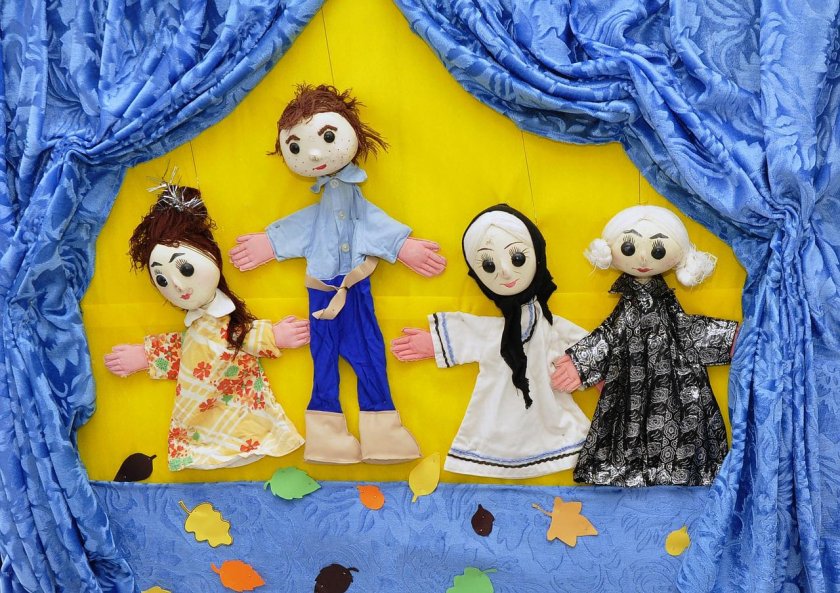 Minor Theatre (https://www.minor.cz/) – a unique and award-winning cultural space in Vodičkova Street will instantly transport you to the realm of fantasy. Not only do puppet and drama performances full of interaction, colour and fun take place here, but also concerts, exhibitions and creative workshops for children.
GONG Theatre (https://www.divadlogong.cz/gong-detem/program) – this theatre in Vysočany hosts performances for children and young people by the local ensemble Divadlo Aha! The youngest audience will be amused by Kašpárek, the older ones will appreciate funny and exciting plays by classic and modern authors.
Spejbl a Hurvínek Theatre (https://spejbl-hurvinek.cz/) – a Czech heartthrob that has been entertaining children for generations. The well-known puppet characters comment with insight and humour on the basic questions of life and delight the whole family. The very first theatrical experience awaits children from 1 to 3 years of age in the form of the playful programme Žeryčku, hop!
The Puppet Empire Theatre (https://www.riseloutek.cz/) – a traditional theatre in the Old Town boasts beautiful historical puppets of all shapes and sizes. The repertoire includes classic Czech fairy tales and performances with Kašpárek.
Puppet Theatre Frydolín (https://www.sokolhostivar.cz/divadl/) – a small stage in TJ Sokol Hostivař presents performances for children always in the season October-March. Fairy tales will be performed for the small audience by puppeteers led by Frydolín the Kašpárek.
Zvoneček Theatre (https://www.zvonecek.info/cs/uvod.php) – you can go to the puppet theatre in KC Novodvorská to watch classic Czech and international fairy tales performed by marionettes, puppets and rare variety puppets.
Švandovo theatre (http://www.buchtyaloutky.cz/) – the popular theatre in Smíchov regularly hosts the independent ensemble Buchty a loutky. Its alternative puppet theatre is distinctive, artistically and musically novel, and a bit "punk".
Kampa Theatre (https://www.divadlokampa.cz) – a small theatre on the banks of the Čertovka River is home to the permanent ensemble Cylindr, which specialises in original performances for families with children. Its performances are playful, lively, musical and children learn something new every time.
Jatka 79 (http://www.jatka78.cz) – a multifunctional theatre scene in the Holešovice Market Hall is focused on new circus, dance and puppet theatre. Your children will long remember the breathtaking acrobatics of the Cirk La Putyka troupe or the antics of the Brothers in Trick. And maybe they'll get so excited that you'll sign them up for a circus course.
Extra TIP: You can also take your children to the cinema. Art cinemas such as Ponrepo, Lucerna, Aero or Bio Oko show films and fairy tale programmes for young viewers on Sunday afternoons. An interesting feature is the MIMIkino in the Art Cinema (https://www.kinoart.cz/cs/cykly/mimikino) - screenings designed for parents who want to go to an adult film, and their only option is to take their baby or toddler with them. There's a blanket with toys and changing tables. The advantage is the reduced volume and the presence of other parents who can tolerate the occasional noise and bustle because they have kids there too.
Interesting