TOP 20+ Places to Visit in Prague
Discover the BEST OF the Prague: Guide to absolute MUST-SEE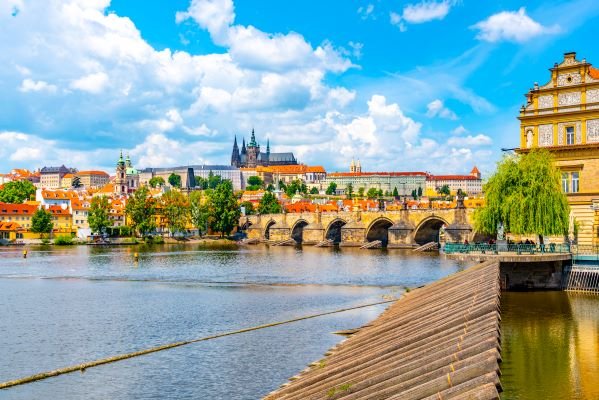 Let's start by saying that choosing the best of Prague is a difficult task. There are so many places to see in Prague and even we who live in Prague love to return to them. In addition to that, there are always new places popping up. And what is a must-see place for one person may not be interesting for others - after all, we all have different preferences.
In other words, you could write a multi-volume encyclopedia about the best places in Prague. However, certain places are so undeniably iconic or unique that they shouldn't be missing from your list when you visit Prague. While some of them are well-known and usually mentioned in travel guides, others remain secret havens waiting to be discovered.
Whether you're a first-time visitor or a long-time resident, there's still plenty to discover in Prague. And who knows, maybe this article will help you discover hidden gems that have escaped your attention so far.
So, ready to explore the best of Prague? Here we have it: A list of Prague's must-see and best places to visit.

RECOMMENDED: Unlock the Best of Prague's Attractions with the Prague CoolPass!
This tourist card provides free entry to 70+ top attractions in Prague and offers tourists a range of exclusive benefits. It´s a great way how to save time and money while exploring the highlights and all of those beautiful places to visit in Prague. The CoolPass can be purchased easily online HERE.
TOP 10 MUST-SEE IN PRAGUE
Impressive. Majestic. Imposing. We could think of many superlatives to describe Prague's TOP attractions mentioned below - but we recommend you just check it out yourself. One thing is for sure: These sights inherently belong to Prague and should be on every list of places to visit in Prague.

1. Prague Castle


A Majestic Symbol of Czech history and Power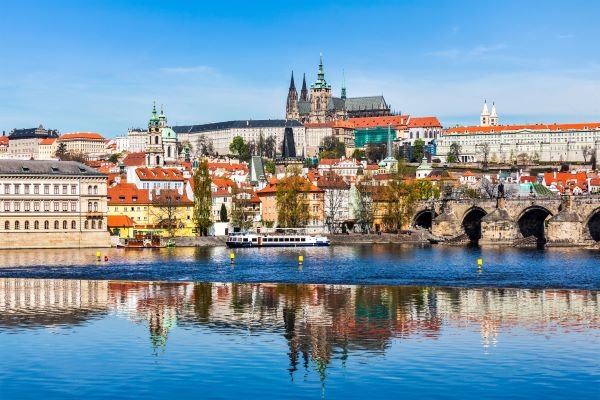 Dominating the city's skyline, Prague Castle is an absolute must-see. Without question, it's the most important landmark and therefore the most popular of all tourist attractions in Prague. And no wonder, as this magnificent complex is the largest ancient castle in the world. Once the home of Bohemia's kings, today it is the official seat of the President. Don't miss watching the changing of the guard and enjoy the spectacular view over the Vltava River with the Old Town.

2. The Old Town with the Old Town Square
A Journey to the Heart of the City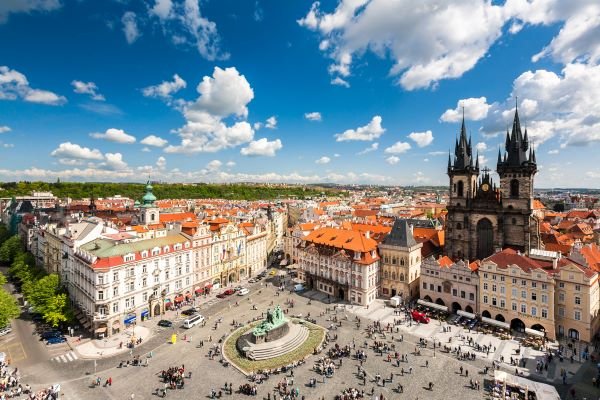 A visit to Prague would be incomplete without exploring the historic heart of the city, the Old Town. Immerse yourself in the labyrinthine cobblestone streets and discover gems like the Old Town Square with the Old Town Hall, the Jan Hus Monument or the stunning Týn Church. It is also a venue of several markets throughout the year, the most famous of which is the Christmas market (by the way - another tip on what to see in Prague!). The Old Town Square also leads to one of the most luxurious streets in Prague - Pařížská Street, which is well-known to every lover of luxury goods.

3. Old Town Hall with the Astronomical Clock
A Unique Spectacle Every Hour
One of the TOP attractions in Prague, which attracts the eyes of many visitors to Prague every hour. And not only because the astronomical clock itself is beautiful, but also because of the impressive performance, when the astronomical clock with 12 apostles and other figures comes to life every hour. In addition to the Astronomical Clock, you can also visit the tower of the Old Town Hall, which offers a fantastic view.

4. Charles Bridge
A Timeless Icon among Prague´s Jewels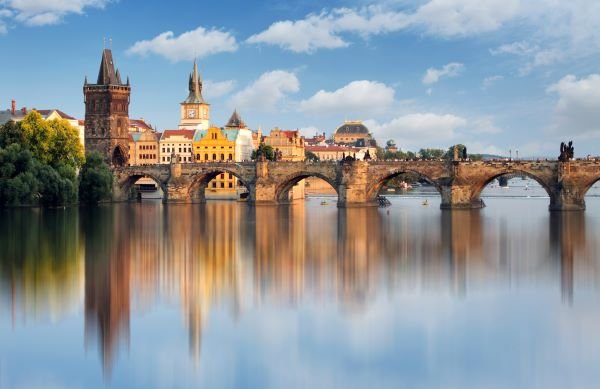 Walking across the Charles Bridge, an architectural masterpiece adorned with statues of saints, is definitely among the top things to do in Prague. At over 600 years old, it is one of the oldest stone bridges in Europe. As famous Prague must-see places, do not be surprised by many tourists. Everybody wants to enjoy the breathtaking views of Prague's skyline and embrace the unique lively ambience created by musicians, artists, and street performers. And one extra tip: Don't forget to touch the statue of St. John Nepomuk for good luck!

5. St. Vitus Cathedral
An Architectural Marvel in Gothic Style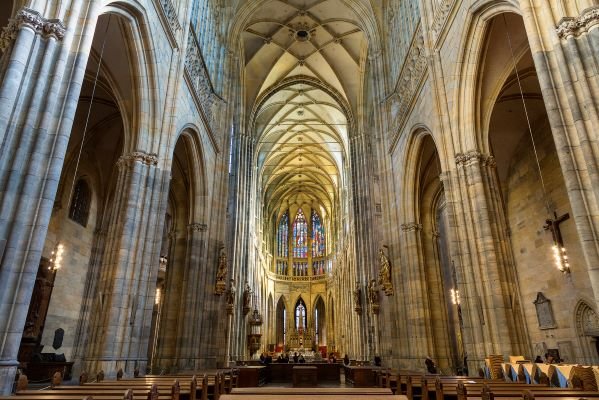 Located within the Prague Castle complex, St. Vitus Cathedral is a crown jewel of Gothic architecture and not only the spiritual heart of the city but also the largest and most important church in the Czech Republic. Without a doubt, this Prague attraction captivates even those who are not much into spirituality. Climbing the cathedral's tower rewards you with a sensational view of the castle ground and Prague's rooftops.

6. Wenceslas Square
A Vibrant Hub of History, Culture and Shopping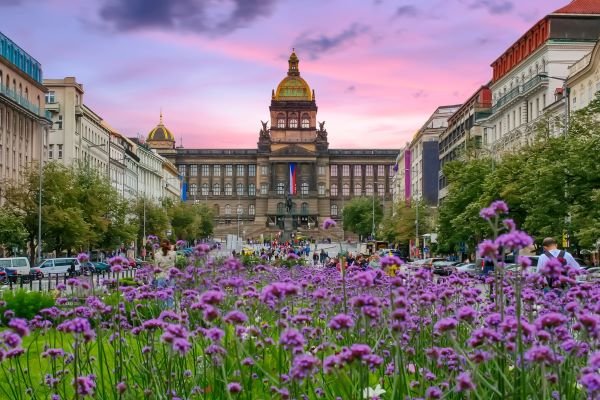 Named after the patron saint of Bohemia, whose statue can be seen here, Wenceslas Square has always been an important public place and it is one of Prague's main boulevards and recommended places to visit in Prague. Lined with shops, restaurants, and historic buildings, it serves as a focal point for social and cultural events, demonstrations and celebrations alike. Moreover, if you hear "Let's meet at the horse" or "under the tail" from the locals, it's the statue in Wenceslas Square where to go.

7. National Museum
Unveiling Czech History and Art Treasures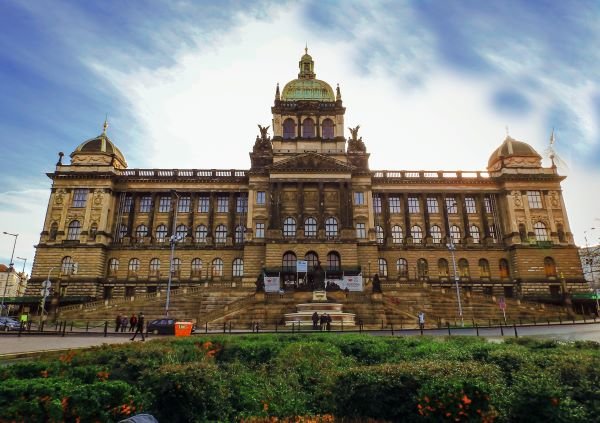 A must-see and one of the best places to visit in Prague not only for historic and cultural lovers. As the largest museum, it is home to several exhibits that showcase the history, art and culture of the Czech Republic. In other words, there´s something for everyone to enjoy. It's situated right at the upper end of Wenceslas Square and therefore an essential part of Prague sightseeing.

8. National Theater
A Symbol of Czech Pride and Patriotism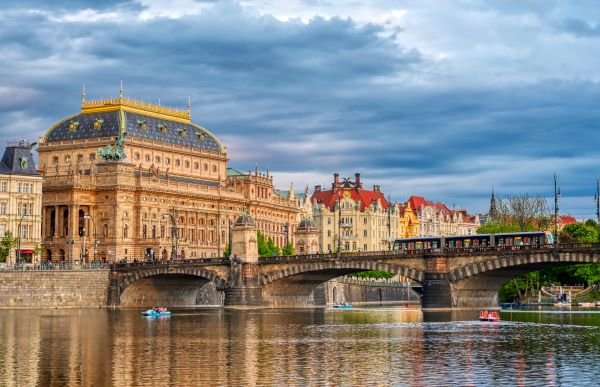 Whether you're a fan of the performing arts or just want to appreciate Prague's cultural heritage, the National Theatre shouldn't be missing from your list of what to see in Prague. Opened in 1881 and located on the banks of the Vltava River, it is one of the most important cultural institutions in the Czech Republic, a symbol of Czech national identity. From classic operas to contemporary plays, the National Theater offers a diverse program that caters to all artistic tastes.

9. Dancing House
An Avant-garde Architecture on the Riverbank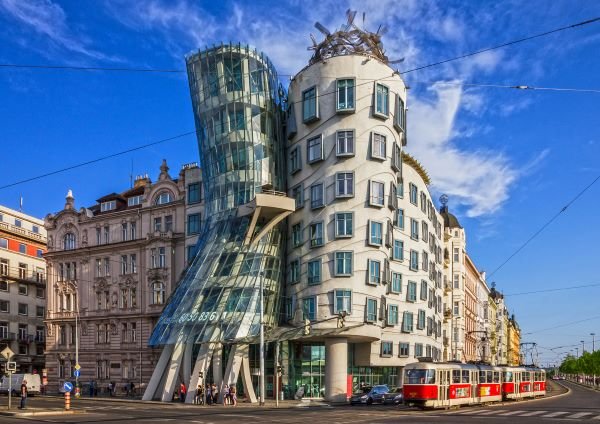 If you want to visit one of the most photographed spots in Prague, the Dancing House is for you a must see in Prague. This extraordinary gem of modern architecture enjoys great fame and attention especially thanks to Instagram, as many tourists take photos with it just like with the Leaning Tower of Pisa. Although in reality, the shape symbolizes a dancing couple…Regardless, this Prague attraction, nicknamed Fred and Ginger after the famous American dancers, is worth a visit because you can also enjoy a beautiful view of Prague from the rooftop terrace, even with a drink in hand from the bar located there.

10. Petřín Hill and Lookout Tower
Little Paris in Prague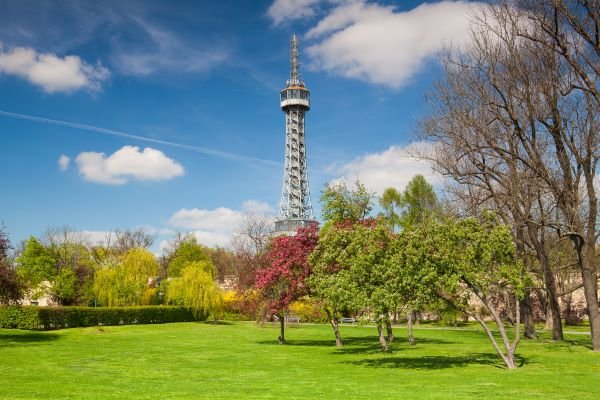 Visit the Eiffel Tower in Prague? Why not! Just head to Petřín Hill, where the miniature version of this Paris attraction is located. The hill is a peaceful oasis offering beautiful gardens, paths and a tranquil atmosphere. It is a perfect place to relax and therefore popular with locals as well. As one of the highest points in Prague, the Petřín Lookout Tower offers breathtaking views of Prague. You can either climb up to the tower on foot or take the cable car. Be sure to write on your list of the best things to see in Prague the Mirror Maze as well, a labyrinth that is fun for both children and adults.

Related articles:
Did you know that Prague is one of the greenest cities in the world? Discover Prague's best parks and gardens, which are true oases of tranquillity in the heart of the city.
---

These TOP 10 must-see places in Prague should not be missed by anyone travelling to this city. But Prague has much more to offer. So let's take a look at some...
...OTHER AMAZING PLACES TO VISIT IN PRAGUE
11. Lesser Town (Malá Strana)
A Baroque Pearl of Prague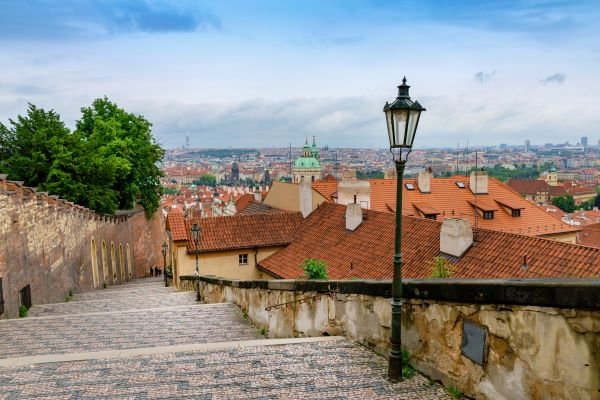 Located beneath Prague Castle, the Lesser Town is a picturesque neighbourhood characterized by its narrow tortuous streets and Baroque architecture. It is one of the oldest and most beautiful districts of Prague with a distinctive charm, so it is no wonder that it has become home to many important Czech personalities - intellectuals, statesmen, artists as well as bohemians (e.g. Karel Čapek, Jan Neruda, Jan Werich…). Already because of that it is one of the most interesting places to visit in Prague. Visit the stunning St. Nicholas Church, explore the delightful gardens of Wallenstein Palace, and enjoy a peaceful stroll along Kampa Island, a tranquil oasis nestled on the Vltava River.

12. Lennon Wall
A Colourful Symbol of Peace and Freedom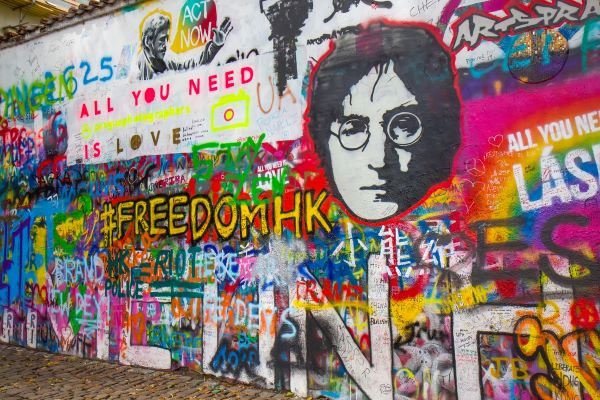 While you're strolling through the Lesser Town, don't miss Lennon Wall, a symbol of peace and freedom. This wall, adorned with colorful graffiti and artwork, was originally created as a tribute to the legendary musician John Lennon. Later it evolved into a silent protest against the communist government and finally has become a "canvas" for artists and visitors to express their opinions, hopes, dreams, and messages of love. Because of its uniqueness, it is a must see place in Prague for everyone. Many people take photos here too, so it wouldn't be surprising if you've already spotted this place on Instagram.

13. Vyšehrad
A Green Oasis Behind the Fortress Walls with a Divine View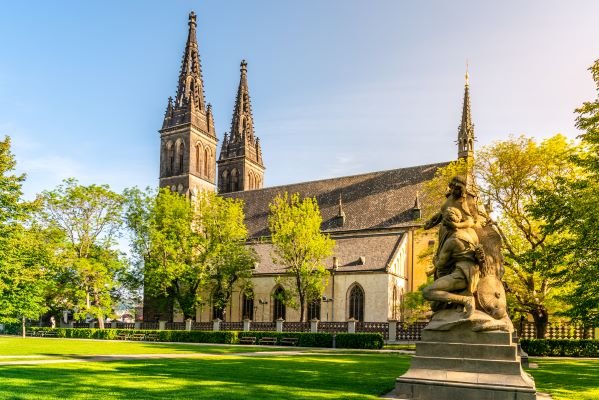 When visiting Prague, many tourists skip Vyšehrad. Take our advice - don't do it. If you´re looking for the best things to see in Prague, this fortress on the top of a rock overlooking the Vltava River is one of them. Vyšehrad is a place with a touch of mystery. Several legends and tales are connected with it, and there is a cemetery, where many important Czech personalities rest in peace. It is also a wonderful place for a stroll along the ramparts or to relax and unwind in the tranquil park. And last but not least - it is also the spectacular views of the surrounding city which make this Prague attraction on the list of must-see places in Prague.

14. New World in Prague
A Hidden Jewel under the Prague Castle Walls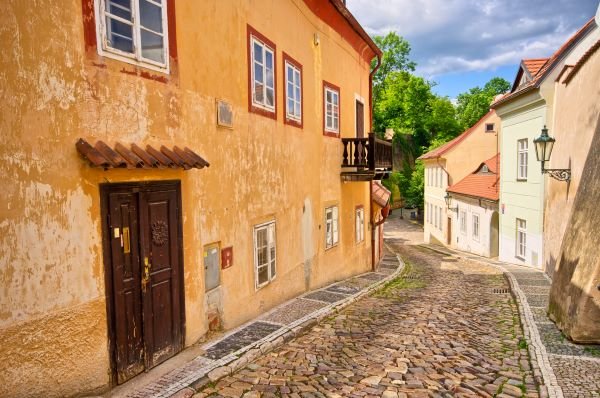 New World (Nový Svět) is a true gem and undoubtedly one of the most interesting places to visit in Prague. This inconspicuous district below Prague Castle, hidden behind massive walls and away from all the hustle and bustle, will captivate you with its narrow winding streets and picturesque houses. In the past, it was mostly poor people who lived here, although the names of the houses do not correspond to this, for there is some "gold" in each one. However, the Danish stargazer Tycho Brahe and many other artists also lived there. So if you ask what to see in Prague, the New World is the answer.

15. Rudolfinum
A Symphony of Elegance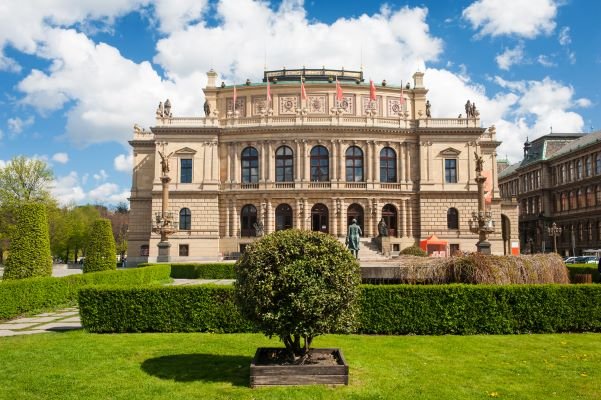 If you appreciate the harmonies of classical music, a visit to Rudolfinum is a must. This neo-Renaissance concert hall and art gallery, situated on the banks of the Vltava River, is renowned for its superb acoustics and awe-inspiring architecture. Moreover, it is home to the Czech Philharmonic Orchestra as well. Rudolfinum is impressive both from the outside and inside, making it an iconic place to visit during your visit to Prague.

16. Golden Lane
A Picturesque Gem among the Streets of Prague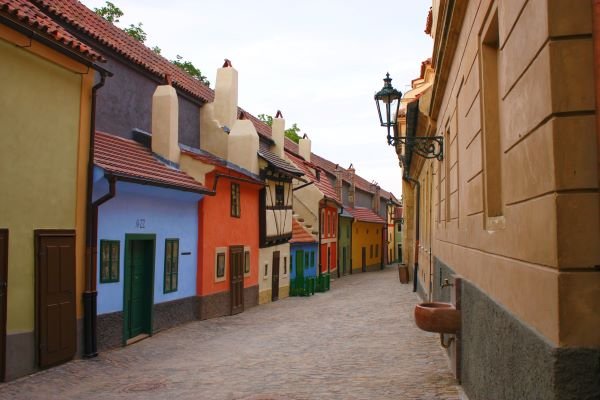 What would this list of what to see in Prague be if one of Prague's most famous streets was missing from it: the Golden Lane. This narrow street lined with colorful historic houses, which is also called "The Alchemist's Alley", is a part of the Prague Castle Complex and was originally home to castle guards and artisans. Now it houses small shops and exhibits showcasing medieval life. One of the most famous houses is the one with the number 22, where the Writer Franz Kafka lived. Golden Lane is part of the sightseeing tour of Prague Castle, so there is a fee to visit. However, it is truly one of the most unique and captivating places to visit in Prague and therefore worth your money.

17. Powder Gate
A Gateway to Prague's History: A Gateway to Prague´s History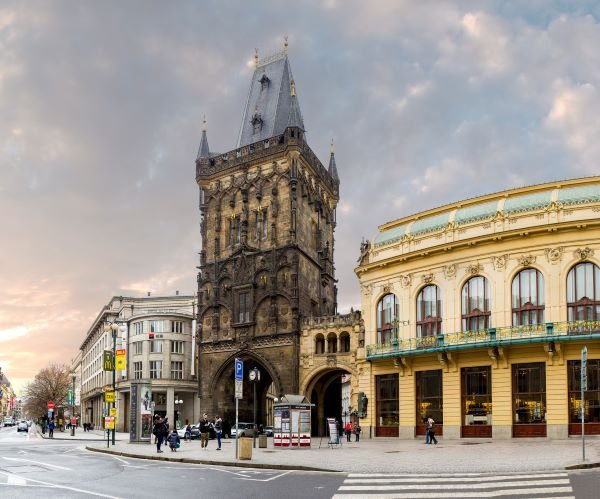 Standing proudly as a majestic symbol of Prague's medieval past, the Powder Gate is a must-see attraction for history buffs and architecture enthusiasts alike. This impressive Gothic tower once served as one of the city's main gateways, intended to be an attractive entrance to the city rather than a defensive tower. It was also the starting point of the Coronation Route of the Czech Kings. In the 17th century, the gate was used to store gunpowder, hence the name Powder Gate. Today you can climb to the top for a panoramic view of Prague and explore the exhibitions inside, which provide insights into the tower's history and the medieval era.

18. Municipal House
An Architectural Masterpiece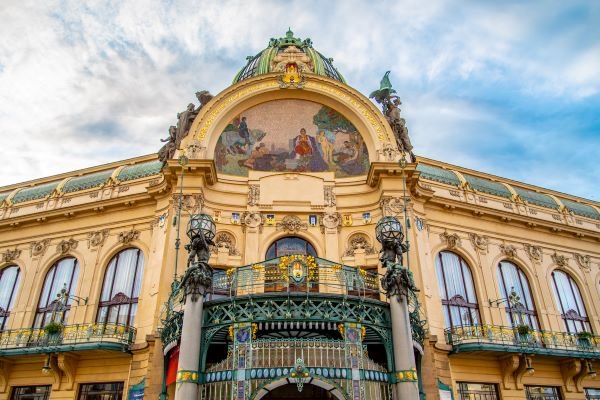 Next to the Powder Tower is another of Prague's jewels - the Municipal House (Obecní dům). Without exaggeration, it is a true masterpiece of Art Nouveau architecture and so deserves a mention on the list of must-see places in Prague. This iconic building is not only a feast for the eyes but also a cultural hub. It hosts concerts, exhibitions and other important events. The Municipal House also boasts the most beautiful Art Nouveau restaurant in the Czech Republic. In other words, this Prague attraction will captivate all your senses.

19. Clementinum
A Baroque Pearl and Paradise for all Book Lovers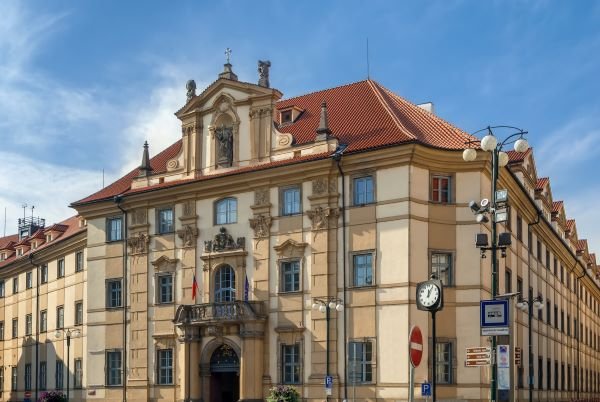 Clementinum, the former Jesuit college, is a large complex of Baroque buildings near Charles Bridge, which has always been a centre of learning and culture. It is home to the National Library of the Czech Republic, the largest and oldest public library in the Czech Republic. Already the fact that the library collection contains more than 7 million items - including old prints and manuscripts - makes the Klementinum one of the places you should visit in Prague. In addition to the Baroque Library Halls, you will also admire the stunning Mirror Chapel, where classical concerts are held, and the Astronomical Tower, offering panoramic views of Prague's skyline. Book enthusiasts should not miss the Municipal Library in Prague as well, which boasts a unique column of 8,000 books.

20. Strahov Monastery
An Oasis of Serenity and Intellect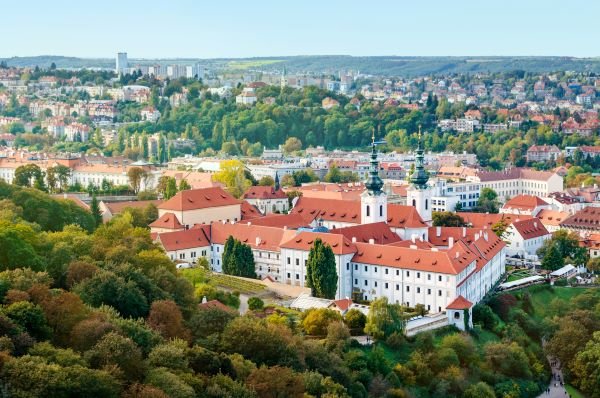 Strahov Monastery is a place that will captivate both lovers of history and culture, but also those looking for a place to relax. It is mainly the stunning Baroque library, which houses a remarkable collection of ancient books and manuscripts, and tranquil gardens with breathtaking views of the city from its terraces, which makes the monastery to a list of the best places to visit in Prague. Moreover, the complex also includes the Monastery Brewery.

21. The Jewish Quarter and Cemetery


A Jewish Legacy of Bygone Times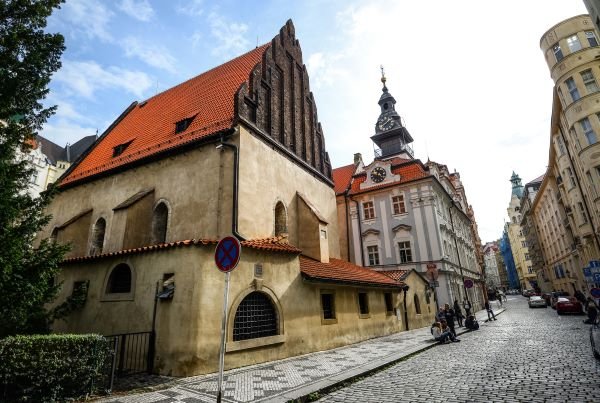 Jewish Quarter is the name of the Prague district of Josefov. In the days when Jews were persecuted, they were not allowed to live anywhere else in Prague except in this area. During the reign of Emperor Joseph II, the status of the Jews improved (hence the name Josefov), the district transformed into a slum and later many of the original buildings were destroyed in the reconstruction. But the most important Jewish heritage sites such as the Old Synagogue or the Jewish Cemetery have remained there and today it is one of the most visited places in Prague. What's more - National Geographic travel magazine ranks the cemetery among the 10 most interesting cemeteries in the world. The Jewish Museum, which is located there, is one of the oldest continuously existing Jewish museums in the world. In addition to this unique Prague attraction, we also recommend visiting the Jerusalem Synagogue located in Prague 1, the youngest and largest synagogue of the Prague Jewish community.

Additional Tips to Make the Most of Your Visit to Prague

Prague Sightseeing Tours
Considering that all of these places are absolute must-see spots in Prague, first-time visitors may now feel a bit overwhelmed by all the information. Alternatively, how to plan a Prague sightseeing tour if you only have a limited time? In these cases, organised Prague sightseeing tours are a great option.
Prague Day Trips
If you have more time to explore not only Prague's attractions and the places recommended above, take a trip beyond the Prague borders. Here are some tips!
A trip to Kutná Hora attracts especially by visiting the unique ossuary or the breathtaking Church of St. Barbara.
Another of the "must visit" stops for visitors is certainly Český Krumlov. During a full-day trip to Český Krumlov, you will not only get to know the beauty of this UNESCO-listed town but also enjoy the picturesque Czech countryside along the way.
For nature lovers, we can definitely recommend a trip to Bohemian-Saxon Switzerland. The full-day tour will take you to the north of Prague, renowned for its breathtaking natural beauty offering majestic rock formations, deep gorges, and picturesque views.

Map with an overview of the MUST-SEE places in Prague
Interesting